Link to St. Johns County School District Career Academies
2020 Economic Security Report-Measuring the Economic Success of Florida's Graduates View graduation rates, wages, employment, and other information about graduates from Florida's Postsecondary Institutions
College & Career Planning Resources Compiled by the Florida Department of Education, includes career cluster infographic factsheets
CareerOneStop Career research exploration tool sponsored by the US Department of Labor
Occupational Outlook Handbook Compiled by the US Department of Labor, explore careers and determine the amount of education required to work in the careers, average salary, and job outlook
O*NET Explore careers and take an interest test to determine what settings match your career interests and skills.
Employ Florida Search for employment and utilize other job preparation tools
List of Job Search Websites from CareerSource of Northeast Florida
Career & Technical Education Programs
| | |
| --- | --- |
| Local technical college in St. Augustine and in other locations in Northeast Florida. Students can take advantage of career dual enrollment courses in high school through FCTC. | Click on the SJR State logo to be taken to the Career Services page. On this page, you can take career assessments with Career Coach, find local & national job listings & internships, and learn about interview skills and preparing a resume. |
A Career in a Year: An Overview of Florida's Public Technical Colleges
Military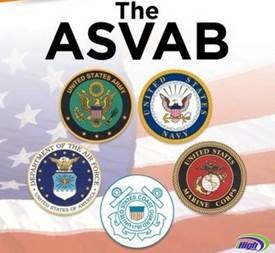 The Armed Services Vocational Aptitude Battery (ASVAB) is a required test administered to anyone interested in enlisting in any of the US Armed Service branches.  Minimum scores must be met in order to be able to enlist as well as to qualify for certain jobs within the service. The ASVAB can also be used as a tool for those not pursuing military service to determine skills and potential career options. The ASVAB Career Exploration Program provides many quality resources to understand the ASVAB, how to prepare for it and how to interpret the results.
Active Duty (Full Time)
Air Force
Army
Marines
Navy
Coast Guard
National Guard & Reserves (Part-Time)
For information on Military Academies, please see our College Readiness page.
Apprenticeship Programs
Click here for more information on this flyer
Jacksonville Electrical Training Alliance Apprenticeship
Internship Programs
Internships.com Search here for high school internships