How to Enroll in Home Education
To enroll your child(ren) in Home Education, there are two options for your consideration:
This option only allows NEW students, (not existing) to St Johns County to enroll quickly and efficiently online.
Kindergarten students must be 5 years old on or before September 1, 2023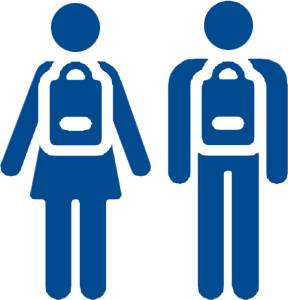 Intent to Home Educate Paper Form  
This option allows you to provide the required information through a printed document only.  This enrollment form is available for existing St Johns County students to provide information on the attached document to be returned to the following email address: [email protected]
Please keep us informed of any address/email and/or phone number changes. A termination form is provided under "Forms" for when you are withdrawing to a school, completed home education, or have moved out of district.
For more information or questions, please contact the Home Education Office:
[email protected]
904-547-7579
Mailing Address
Home Education
40 Orange Street
St. Augustine, Florida 32084
If your child is currently enrolled in Home Education and would like to return to his/her zoned school for the upcoming school year, please complete the form provided below.
Please use this form if:
Your child is NOT currently enrolled in a St. Johns County School District School AND was previously enrolled at ANY time in a SJCSD public school and is re-enrolling for the 2023-2024 school year.
OR
Your child is currently enrolled with St. Johns County as a full time HOME EDUCATION student and will be attending his/her zoned school for the 2023-2024 school year.