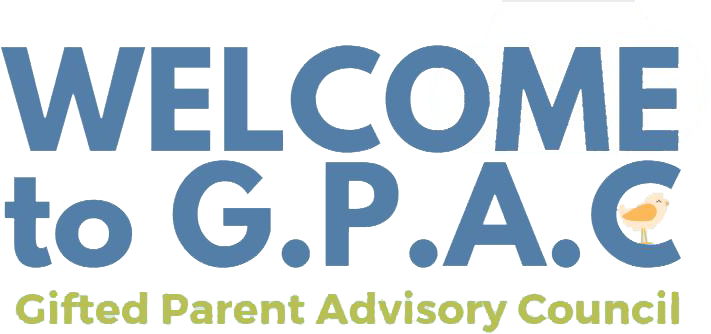 The SJCSD Gifted Parent Advisory Council (GPAC) is a broad-based district gifted advisory committee representing educators, parents, and stakeholders who meet quarterly to discuss ways to support the gifted program and its students. Through collaborative learning, engagement, and advocacy, the members of GPAC support one another in navigating appropriate academic and affective learning paths for our gifted learners. All parents and/or caregivers of a SJCSD gifted student are encouraged to participate.
For more information about GPAC, please reach out to:
Sherri-Lee Heath, Gifted Program Specialist, K-12
[email protected] or (904) 547-8916
or the Gifted Resource and Curriculum Enrichment itinerant teacher at your child's school.
GPAC meetings during the 23-24 school year will be held on the following dates from 6:30-8:00 pm:
Thursday, October 12, 2023: Bartram Trail High School cafeteria
Tuesday, December 5, 2023:  Pedro Menendez High School cafeteria
Thursday, February 22, 2024:  Beachside High School cafeteria
Tuesday, April 23, 2024: St. Augustine High School cafeteria

Thank you for participating in our Virtual G.P.A.C meeting. Before leaving please complete this quick Parent Survey.