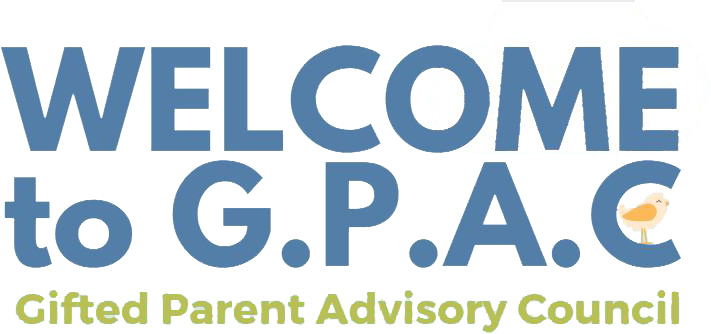 The Gifted Parent Advisory Council welcomes you! Our goal, as teachers and parents, is to ensure the gifted program in SJCSD provides the best possible educational experience for its students.
The Gifted Parent Advisory Council meets four times per year to inform the school district about ways in which we can improve our efforts in serving our gifted population. Parents of K-12 gifted students from throughout the district are encouraged to come to all of the meetings. Our first meeting due to Covid-19 will be in this virtual platform. appropriately titled: Navigating Gifted in our New Norm. This GPAC topic will focus on Frustration, Organization, Self-Advocacy and Hybrid Learning Tips and Tricks. Please take some time to explore each section. Resources can be found at the very bottom of this page.
Frustration in our New World
Operation Organization - Swimming in an Ocean of Ideas!

Thank you for participating in our first Virtual G.P.A.C meeting. Before leaving please complete this quick Parent Survey.