[email protected]
(904) 547-7510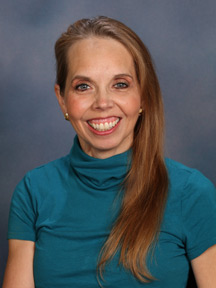 Jennifer Collins represents district 3 on the St. Johns County School Board.  She has worked with children all her life and has great concern and hope for the well-being of youth and their parents in the community.
As a St. Johns County resident for over 30 years, Jennifer's 3 daughters have graduated from St. Johns County Schools and 2 are currently attending.  She is a proud grandmother of 5 grandchildren and co-owner of a title insurance company, Land Title of America.
Jennifer has served as a school volunteer on a weekly basis while her children were attending school at Hastings Elementary, Hartley Elementary, and Osceola Elementary.  She also served on special volunteer project committees at Pedro Menendez High School.
Jennifer is the second oldest of eight children.  Her father was a school employee and eventually became the principal of a K-12 school.  This is where she gained a love and appreciation for schools.
Jennifer holds a degree from Rick's College, which is now BYU Idaho.  She was a performance teacher for kids ages 3 to 18 for 19 years at Showtime USA, where she continues choreographing and production directing.  She is an active attendee in her church and has served as a leader and teacher in the women's organization, Junior Sunday School, and Youth organizations.