[email protected]
(904) 547-7510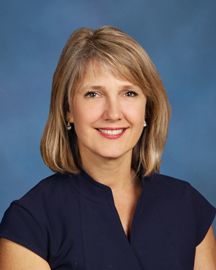 Kelly Barrera represents District 4 on the St. Johns County School Board. She and her family have resided in St. Johns County for over 25 years. Her broad background includes business, government and education along with civic leadership. Kelly has experience in business management, training, aviation, safety compliance, and education. She served as Chairman and Treasurer during her time as an elected public servant of the St. Johns County-St. Augustine Airport Authority. Her education experience includes corporate training, safety education and instructing post-secondary courses.
As a strong believer in volunteering, Kelly has been active in her children's schools, sports and extra-curricular activities. She has volunteered on other boards and organizations in our county including: Community Hospice, the Aerospace Academy at St Augustine High School, Ponte Vedra High School's Academy of International Business and Marketing, Young Life, the PACT Coalition, Rotary, Leadership St Johns and St. Johns County's sea turtle patrol.
Kelly holds a B.S. Degree from Jacksonville University's Davis College of Business as well as being the first female graduate of the School of Aeronautics. She earned her Masters Degree in Aeronautics from Embry-Riddle Aeronautical University.