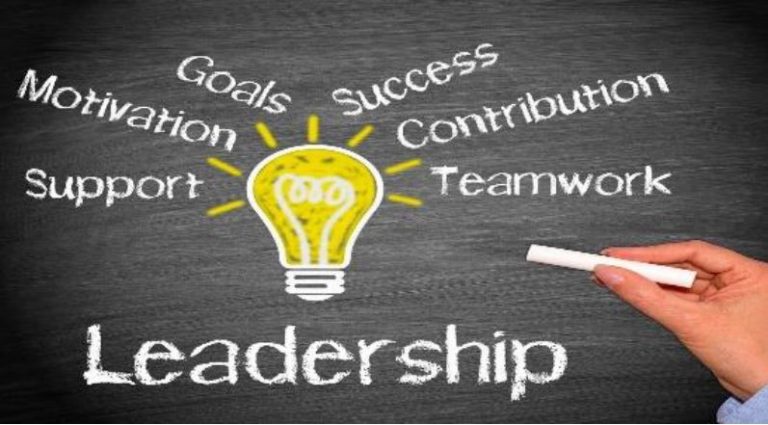 Leadership Learning Opportunities for All
Sessions held at the Fullerwood Training Center with the exception of SJCSD Connecting Through Collaboration. The afternoon sessions are from 4:15-5:45 unless otherwise posted.
Phase I – This leadership academy is intended for aspiring school leaders who have completed half of the requirements for either the degree or certificate in Educational Leadership. The academy meets once a month with presentations from all departments of the SJCSD giving the participants an overview of the system. An internship follows the yearlong sessions where each candidate works in a department of their choosing for 80 hours. Meets monthly from 4:00-6:00 PM at Fullerwood.
Aspiring Leaders Academy SJCSD (ALA) – Do you want to sharpen your skills in leadership, SJCSD expectations, strategies to focus, align and support? If yes, this academy is for you! The select topics are built around professional practices expected in SJCSD as well as additional training on leadership skills and strategies to hone your skills. The program is designed in a three-tier structure with the opportunity for attendees to select topics which are important for them. Initial topics include self-reflection on leadership style and practices, ideas, and ways to get additional experience in the district, master schedule building, budgeting, crisis management, developing resilient behaviors, problem solving, communication, building teams, monitoring PLCs, connecting with families, hiring, interview skills, etc.
➢ Tier 1 offerings are an opportunity for early career APs or completers of Phase I to gain additional knowledge and develop relationships with district staff presenters.
➢ Tiers 2 & 3 will address topics which are germane to continued leadership learning for all school leaders. Topics will be presented by SJCSD experts. First semester sessions will be held in November and December. These sessions will be held in the Fullerwood Auditorium or via TEAMS from 4:15 – 5:45 PM.
Phase II aka Principal Preparation Program – This leadership academy is a two-year in-depth study of the role of the assistant principal in their journey toward the principalship. Content includes the SJCSD culture, the function, and responsibilities of the individual departments along with a continued focus on leadership skills, self-reflection, tools, and application. Participants complete a project, engage in book studies, and complete a portfolio tied to the FSLA Domains. Upon successful completion of Phase II, attendees are eligible for the Principal certification. The two-year program is by invitation after an AP has served in the role for at least one semester. Each cohort meets monthly at Fullerwood or via TEAMS from 1:00-5:00 PM.
Phase III (Principal & AP Mentoring) – This leadership academy focuses on mentoring of new principals and assistant principals by an experienced colleague. The sessions meet through-out the year in a formal setting with individual meetings held at the convenience and need of the mentor/mentee. Meetings are held face-to-face at Fullerwood Auditorium or via TEAMS bimonthly.
Phase IV (Support for New Principals and APs) – This leadership academy focuses on sharing the culture, expectations, and select processes of SJCSD for new Principals and Assistant Principals. The content includes a deep dive into the application of practices which effective principals and APs use in school leadership. Topics include an overview of the FL Principal Standards, distribution of the SJCSD Collaborative notebook, and discussions on 'hot' topics including Progressive Discipline, equitable practices, and culturally responsive school-wide procedures. Dates for 2021-2022: July 27, 28 or August 4, September 20, October 25, December 6, 2021, and January 24, 2022. Meetings are held face-to-face in the Fullerwood Auditorium or via TEAMS.
Phase V – Leadership in SJCSD – This academy provides continued leadership training around topics related to school/district culture, strategic planning, facilitative leadership, book studies, the PLC process, evaluation, giving effective feedback, facilitating leadership teams, etc. This is open for all school leaders, directors, and program specialists. The first three sessions of 2021-2022 will focus on the Superintendent's book selection, 100 Day Leader with identified actions in roles. Sessions are from 4:15-5:45 at Fullerwood or via TEAMS. Dates for 2021-2022 are TBA due to restrictions.
SJCSD Connecting Through Collaboration: Focus, Alignment & Support – This academy is open to all non-school based employees. Together we discuss and practice communication skills, collaborative problem solving, facilitative behaviors, the principles of grit, growth mindset, leadership lessons from many scholars and listen to district leaders share their core beliefs. Participants apply new skills and have an opportunity to connect to others across the district. This group meets monthly September 2021 through May 2022. If you have members of your department who would like to advantage of this unique learning and relationship building opportunity, please contact Ms. Steele or Mrs. Self so they can be registered.