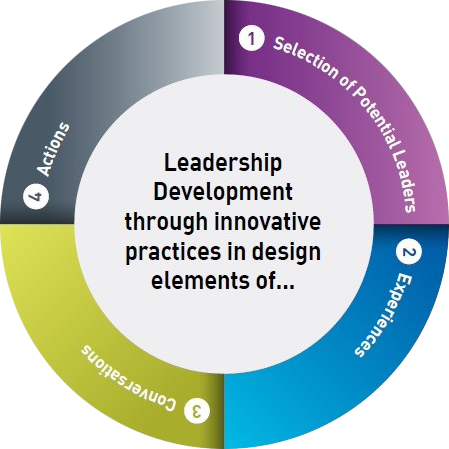 News4You from Leadership Development
SJCSD Culture: Processes, Relationships and Collaborative Decision Making (formerly Leadership [email protected]):
Leadership [email protected] has been revised and renamed as an opportunity for district staff to continue to come together to engage in professional learning. This year the focus will be on Culture, Relationships and Processes used in various roles within the SJCSD departments. The course meets once a month for two hours. Participants are encouraged to attend all sessions though attendees may sign-up and come for only the sessions their schedule allows.
Over the past several years over 150 staff members from all departments have taken advantage of these leadership learning sessions. Some staff have elected to attend more than one year as the content changes to meet the needs of the participants. The content includes book studies, self-reflection activities, discussions and interaction with topics related to leadership, personal growth and productive work habits. If you have any questions, please do not hesitate to contact Paula Steele, Director for Leadership Development, [email protected].
Focus on trust in all work relationships:
Recently many of us had the opportunity to listen to Mr. Forson present goals for 2019-20. One area of focus is on maintaining and growing trusting relationships at work. Trust is one of the most important components of productive and efficient organizations. We watched a video by Dare to Lead author Brene Brown. She discussed the essentials of trusting relationships. The word she uses to define trust is braving, which she breaks down into an applicable acronym.  BRAVING, B is for boundaries, R is for reliability, A is for accountability, V is for vault, I stands for integrity, N is for nonjudgment and G stands for generosity. If you have not seen the video, I strongly encourage you to view it, as there is a great deal of information that provides an opportunity for personal reflection. This video is an excellent companion to The Thin Book of Trust by Charles Feltman.
Leadership Sessions beginning soon:
Sharpen the Saw: intended audience all new APs
AP and New Principal Prep/Orientation: intended audience new APs and new Principals
Mentoring/Coaching: intended audience new Principals and APs with their designated mentor
Leadership Learning: intended audience all Directors, Principals and APs who will come together to complete a book study on Time For Change as well as delve into relevant nuts and bolts topics; choose sessions that have topics of interest for your professional growth
Phase I: for teacher leaders who aspire to become school leaders (application is required)
Phase II, Year 2, Principal Prep Program: for designated APs
Creating Title I School Leaders: open to all Principals in a sharing best practices format
I encourage you to consult the calendar of meetings that has been distributed to all schools and departments as session topics are designated by date.