Welcome to St. Johns County School District's School Health Services Department.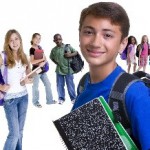 School Health Services contributes to the goals of the education system by helping to ensure that all students are healthy and ready to learn. With a nurse in every school, our nurses function as a part of the school's team to bridge the gap between health, wellness, and learning.  Per F.S. 381.0056 – School Health Services Program, school nurses work with parents, other health professionals, and school staff to provide services and information in the following:
Health appraisal

Student health status provided by Primary Care Physicians upon his/her initial entry into school, and as provided to the school by parents thereafter.

Nurse assessment

Assessment of student health needs related to first aid and emergency care of students.
Assist students with in-school management of chronic health conditions.
Assessment of student health needs related to physician and parent requested medication administration during school hours. Parents must provide any medication their student is to receive at school.

Nutrition assessment

If warranted, medical documentation provided by parents to school nurses for nutrition related health needs with chronic conditions such as diabetes, celiac disease, and cystic fibrosis.

Health counseling

School nurses provide education to students regarding acute health conditions and chronic health conditions, emphasizing prevention and self-care.

Referral and follow-up of suspected and confirmed health problems

School nurses notify and assist parents with the referral and follow-up process for abnormal health screenings, emergency health issues such as injuries, and chronic health conditions, if additional resources are needed.
School nurses assist parents in locating referral sources for Medicaid eligible, uninsured, and underinsured students.

Consultation with parents/guardians regarding student health issues

School nurses consult with parents/guardians, student physicians, and school staff both in-person and via phone to conduct care plan meetings based on physician instructed medical management of chronic health conditions during the school day.
Provisions for screenings: Vision, hearing, growth and development, scoliosis

No invasive screenings provided to students at school.
Vision screening provided to all Kindergarten, 1st, and 3rd grade students.
Hearing screening provided to all Kindergarten, 1st and 6th grade students.
Growth and development screening provided to all 1st, 3rd, and 6th grade students.
Scoliosis screening provided to all 6th grade students.
Parents of all Kindergarten, 1st, 3rd, and 6th grade students receive in writing the scheduled screening date for their student and an "Opt-out" form to sign and return if they wish their child to not receive health screenings.

Records review

Student health records are reviewed for initial school entry requirements, immunization status, emergency information, health screenings, and student-specific health related documents.
S. 1003.22 requires parents of each child entering school to provide a school-entry health examination and a certificate of immunization to the school to be kept on file in the cumulative record. Record reviews are done by nurses or computer operators/registrars to ensure these documents have been received and are accurate and complete.

Meeting emergency health needs

School nurses and school staff trained in first aid and emergency intervention provide services to students as needed in the event of an emergency at school.
In the event of a student emergency, school nurses and trained staff will administer emergency intervention care until Emergency Medical Services (EMS) arrive on scene.
WITHHOLD/DECLINE SCHOOL HEALTH CARE SERVICES INSTRUCTIONS
Should a parent/guardian choose to decline any or all health services offered, please click link to complete the Withhold/Decline School Health Care Services Form.  Please print, designate services declined, sign and submit to your school nurse.  This form must be completed annually.
Contacts:

Melissa Kledzik, BSN, RN
Director for School Health Services
Email:  [email protected]
Tel:  904-547-7628
Kendell Hardwick, RN
Coordinator for Health Services
Email:  [email protected]
Tel:  (904) 547-7621
Angela Klein
Executive Secretary
Email: [email protected]
Tel:  (904) 547-7693
Leslie Shugart
Teacher on Assignment – Health Services
Email: [email protected]
Tel: (904)-547-7574
The Florida Health Department provides information and policy procedures for Health Services.
Florida Department of Health- St. Johns County
904-506-6081
200 San Sebastian View
St. Augustine, FL 32084
http://stjohns.floridahealth.gov/
INFORMATION FOR PARENTS ON NUTRITION, PHYSICAL ACTIVITY, AND WATER SAFETY
Additional information can be found by clicking here: https://www.stjohns.k12.fl.us/health/resources/
Focus on Health Newsletter 2023-24