Welcome to St. Johns County School District's School Health Services Department.
What We Do
School Health Services contributes to the goals of the education system by providing screenings and referrals, administering medications and treatments, providing first aid, providing health counseling and education, and supporting students to acquire self-management skills. The purpose of School Health Services is to ensure that all students are healthy and ready to learn.
With a nurse in every school, our nurses function as a part of the school's multi-disciplinary team to bridge the gap between health, wellness and learning.  Working with parents, other health professionals and other school staff, the school nurse provides services and information in the following: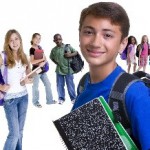 Day-to-day student health needs, emergency health needs, and in-school management of chronic and acute health conditions providing the expertise to identify, assess, plan, implement and evaluate the health needs
Entrance and immunization requirements
Health prevention education and information on communicable diseases
CPR and First Aid training for school personnel
Medication administration
Develop and maintain health care plans
Respond to health alerts
Provide support for other state mandated school health programs and requirements.
Contacts:

Melissa Kledzik, BSN, RN
Director for School Health Services
Email:  [email protected]
Tel:  904-547-7628
Kendell Hardwick, RN
Coordinator for Health Services
Email:  [email protected]
Tel:  (904) 547-7621
Angela Klein
Executive Secretary
Email: [email protected]
Tel:  (904) 547-7693

Leslie Shugart
Teacher on Assignment – Health Services
Email: [email protected]
Tel: 904-547-7574
The Florida Health Department provides information and policy procedures for Health Services.
Florida Department of Health- St. Johns County
904-506-6081
200 San Sebastian View
St. Augustine, FL 32084
http://stjohns.floridahealth.gov/
INFORMATION FOR PARENTS ON NUTRITION AND PHYSICAL ACTIVITY
Focus on Health Newsletter 2021-22