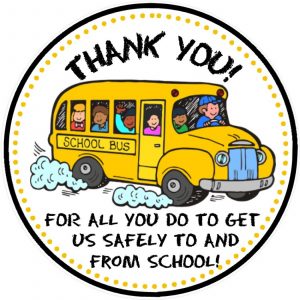 Everyone loves feeling appreciated!
After extensive training, our bus drivers become professional Bus Operators.
Please fill out the form below to celebrate your Bus Operator so that we may recognize her/him.
---
Bus Operator Appreciation Form – Thank you for going the extra mile!
Children 13 years old or under — please have a parent / guardian complete the form below for you.

All submissions made on the form below will be verified by contacting the email address or phone number you provide.