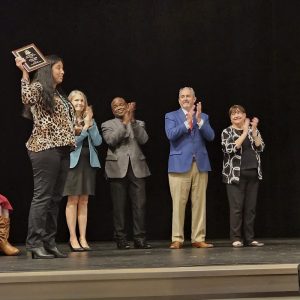 Congratulations to the St. Johns County School District School-Related Employee of the Year, Sylvia Bass, a bus operator in the Transportation Department.
Sylvia is a dedicated and selfless employee. She has served tirelessly for 37 years and takes pride in being a voice for children. She has developed lasting friendships with her students and their families and remembers names and stories year after year. They love seeing and greeting her in public due to her extraordinary service to them.
When she is not working, Sylvia volunteers in the community, organizing Christmas parties for children and providing cheer baskets and meals to homebound veterans.