Science · Technology · Engineering · Mathematics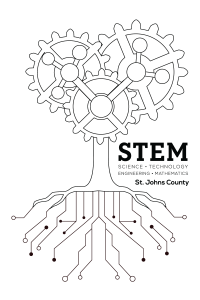 Who:         Attendees include school-selected student representatives, parents, teachers, administrators, expo participants, and community members.
What:        The purpose of this event is to encourage and celebrate student interest in STEM, with the primary goal being to promote student use of science, technology, engineering, and mathematics to solve real world problems.
When:       March 2, 2019 from 8-11am
Where:      Palencia Elementary School
355 Palencia Village Dr.
St. Augustine, FL 32095
Details:      Parking for the event will be marked with signage. Student representatives should arrive before 8am to ensure enough time to set up their project display. It is recommended that student representatives dress appropriately for the event. All attendees should enter and check-in through the main school entrance. Students can expect to discuss their project, meet STEM professionals, and participate in a STEM challenge (see itinerary for details).