Palencia Elementary School (L)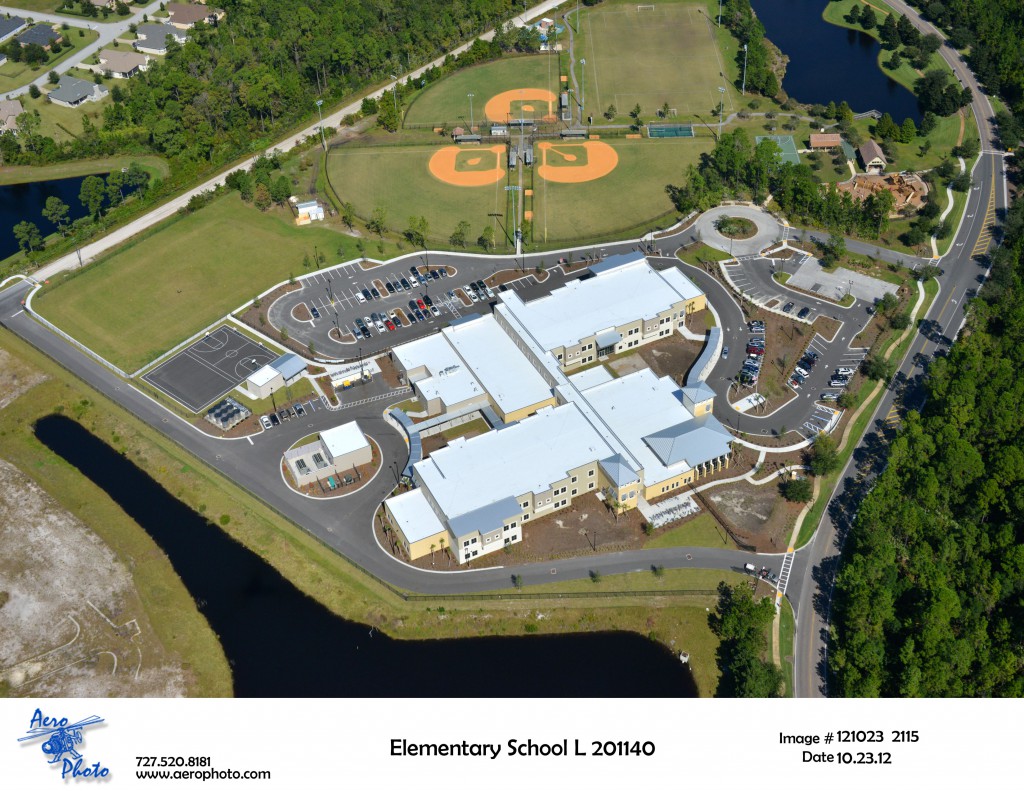 Scope of Project: This project includes construction of a new Elementary School (Grades K-5) and will be located at 355 Palencia Village Drive (just east of US 1 in the Palencia community). The project is being constructed as part of the District's Five-Year Building Plan and is funded through a $16 million Qualified School Construction Bond (QSCB). Palencia Elementary School ("L") is an approximately 100,000 s.f., 738 student station, 44-classroom new school and is being constructed to Green Building Standards. Movable walls open to create flexible-sized classroom spaces under this design concept. ~This feature will enable teachers and paraprofessionals to work cooperatively to facilitate learning for students through a variety of activities. This new school facility will also include state of the art instructional technology.
Total Project Budget: $16,677,000 (includes construction cost, site work, professional services, furniture and equipment)
Funding Source: Qualified School Construction Bonds (QSCB)
Estimated Date of Completion: The project is scheduled to be completed in Summer 2012
 Architect:

 SchenkelShultz Architecture
101 East Town Place, Suite 800
St. Augustine, FL 32092

 Contractor:

Mark Construction Company
421 Gold Metal Court
Longwood, FL 32750
Note: For additional information, please contact Paul Rose, Executive Director for Facilities and New Construction, St. Johns County School District, 3740 International Golf Parkway, Ste. 200, St. Augustine, FL 32092, (904) 547-8150.