Liberty Pines Academy ("GG")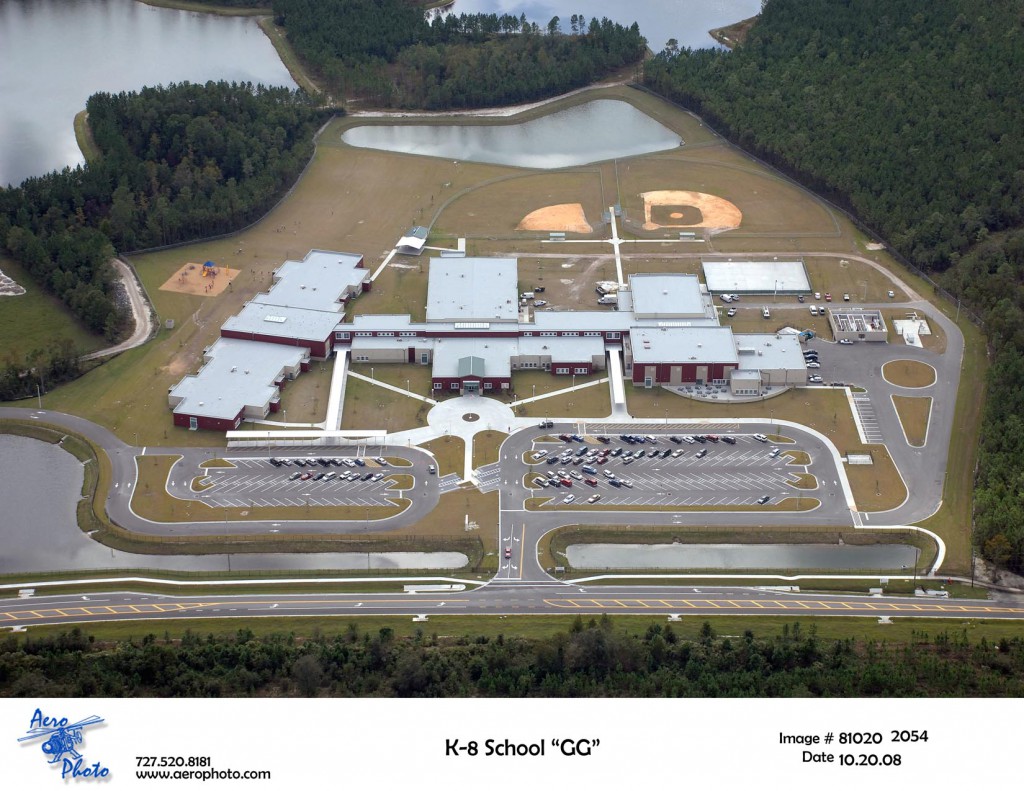 Scope of Project: The project includes construction of a new K-8h school (Grades K-8)located at 10901 Russell Sampson Road in northwest St. Johns County to accommodate approximately 1,000 students as part of the District Five Year Building Plan. The school has been designed to provide both traditional and non-traditional settings. Classroom areas will accommodate groupings of multi-age students using teaching teams, as well as more traditional same-subject groupings. Movable walls opening to a common work area will allow for flexible-sized spaces in this "house" design concept. This feature will enable teachers and paraprofessionals to work cooperatively to facilitate learning for students through a variety of activities. The facility also includes state-of-the-art instructional technology.
Total Project Budget: $35,550,500 (includes construction cost, site work, professional services, furniture and equipment)
Funding Source: State and Local Tax Revenues
Estimated Date of Completion: Phased Completion – August, 2008/January 2009
Architect:
Tercilla Courtemanche Architects
2047 Vista Parkway, Suite 100
West Palm Beach, FL 33411
Mr. Rene Tercilla / Mr. Lance Courtemanche
Contractor:

The Tower Group
11315 Business Park Blvd.
Jacksonville, FL 32256
Mr. Michael R. Gresser
For additional information please contact Tim Forson, Executive Director for Facilities & Operations, St. Johns County School District, 40 Orange Street, St. Augustine, FL 32084, (904) 547-7670.