SmartFindExpress is a website used to manage employee absences and to coordinate the assignment of guest teachers for instructional personnel. For users that prefer to use the automated phone system call (904) 495-7178 AND website https://stjohns.sfe.powerschool.com
---
Current guest teachers MUST sub a minimum of 15 days during the 2023-2024 school year. Guest teachers meeting this requirement are considered an ACTIVE SUB for next school year and will remain on the approved guest teacher list AND~~do not need to be re-fingerprinted.~ Failure to work the minimum 15 days during the school year will result in removal from the approved guest teacher list. If a guest teacher terminates active status with St. Johns County Schools, the individual will be required to reapply when the next guest position is offered. If selected all new hire requirements will be necessary, including security clearance (fingerprint and drug screen) and training. It is the guest teacher's responsibility to notify in writing the Human Resources office if they are no longer interested in guest teaching. All guest teachers are considered "At Will As Needed" workers who are not guaranteed employment on a daily basis nor during the summer months or scheduled breaks. Guest teachers receive $15.00, per hour worked. Long term guests receive $20.00 hour rate for jobs 4 weeks or longer. Guest teachers should be Florida certified or hold Bachelors degree or higher in area of instruction to be eligible for long term jobs. ASSIGNMENT CHANGES AT SCHOOLS: Guest teachers are able to select the school and grade level/subject of their preference, but be advised that the guest teacher serves at the need of the school and specific jobs are subject to change should the school see fit. Flexibility is appreciated.
---
Google Directions & Driving Time
Get Directions to St. Johns County Schools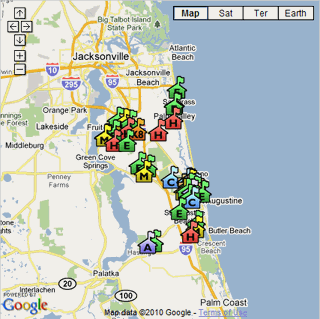 SUBstantial News Newsletter
View the latest SUBstantial News Newsletter. You may also enter your email address in the field below and click "Subscribe" to receive our newsletter via email.

6
Guest Teacher System Helpdesk Number (904) 547-7636
St. Johns County School District advertises for guest teachers through our district online application system AppliTrack as the need arises. The next advertisement will begin SEPTEMBER 1, 2023. Applicants who hold a minimum of an Associate's degree or equivalent of 60 credits or higher and who are 20 years of age or older are eligible to apply. The hourly rate of pay is $15.00, and guest teachers are considered "at will, as needed" workers. When the position is advertised in AppliTrack you must select the active posting to be considered. You will be required to attend an interview, training, and complete clearance by fingerprint and drug screening if selected. If you would like to receive job posting notifications you can establish your application in AppliTrack and receive automatic notifications when this or any job is advertised for our school district.
---
Direct Deposit
DIRECT DEPOSIT is available for all guest teachers. Please contact the guest teacher office helpdesk (904)547-7636 for direct deposit information. If Direct Deposit is not established a paper check will be mailed on pay date. Guest teachers are paid bi-monthly on the 15th and last day of month. If those dates fall on a weekend then the Friday before.
---
Bencor FICA Alt. Information
---
Do Not Call Policy
The St. Johns County School District policy states, if a guest teacher receives THREE "Do Not Use" requests, you will be dismissed.
Please review the Do Not Call Policy for details.
---
SmartFindExpress Training Videos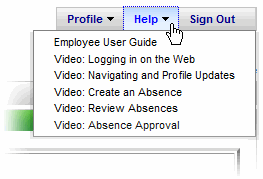 Training videos and a comprehensive user guide are now built right in to SmartFindExpress. To access them, just login to SmartFindExpress and click the Help menu in the upper right hand corner of the screen