The St. Johns County History Fair was held last month at First Coast Technical College (FCTC). All of the projects were impressive, and I was so pleased to see the in-depth study and hard work that went into them.
Theresa Le and Anoushka Patel of Switzerland Point Middle School won top honors for their project, "3 … 2 … 1 … Blast Off to the Space Race: John F. Kennedy's Influence in the Start of the First Space Program in the United States" which was awarded the Overall Most Outstanding Project. Theresa and Anoushka explained, "John F. Kennedy's motivation to assemble the country together and his confidence in the potential of the American people to accomplish anything that may seem impossible, inspired us to form our topic around Kennedy and the influence he had on the start of the first space program."  They were each awarded a $75 check by the St. Augustine Historical Society.
The SJCSD History Fair featured approximately 100 projects representing 150 participants. This year's theme was "Taking a Stand in History."  Students in grades 6-12 from six middle schools, one K-8 school and four high schools conducted research using primary and secondary sources on related topics. After analyzing and interpreting the information they have gathered, students express their findings in a paper, exhibit, performance, documentary or website. They may work individually or in groups of up to five members except in the historical paper category, which is open only to individuals. Students' entries are judged in two divisions—junior (grades 6–8) and senior (grades 9–12)—during the various levels of competition. First- and second-place county winners in each category and division advance to the state contest.
Theresa and Anoushka will be joining 22 other students representing seven schools to compete in the State History Fair scheduled for May 7-9 in Tallahassee. First- and second-place state winners in each category and division earn the right to represent Florida at the National History Day competition in College Park, Maryland in June.
The SJCSD History Fair is produced in conjunction with the Florida State History Fair sponsored by The Museum of Florida History in Tallahassee and the National History Fair sponsored by National History Day. The project-based learning emphasized by the history fair provides an excellent opportunity for students to showcase college and career readiness skills including research, writing, speaking and creative thinking while embracing history.
Brian Morgan, SJCSD program specialist, coordinated the history fair.
I look forward to recognizing both Theresa and Anoushka at the upcoming School Board meeting on April 11.
Information Technology
BusinessPlus Upgrade
The IT Department completed the version upgrade of BusinessPlus last month.  This upgrade brings more functionality to District BusinessPlus users.   System performance has also been improved.
Some of the new features include:
Ability to delete attachments in purchase orders
More control over the timecard review process for Timekeepers
Ability to multi-thread workflows to produce faster processing
New workflow notification for alternate approvers when primary user is "out of office"
For Employee Online, the system will detect when a browser is unsupported and advise the user that "not all features will be available"
School Wireless Upgrade
Thirteen schools have been selected for wireless upgrades this school year.  These upgrades include new high-speed cabling, new GB network switching and new high speed wireless 802.11ac access points for classrooms.  Because this project covers three technology areas and multiple schools, it is slated to take most of this school year to complete.   Here are the schools on this project list:
| | |
| --- | --- |
| Bartram Trail HS | Ocean Palms ES |
| Ponte Vedra HS | PV-Rawlings ES |
| Nease HS | Wards Creek ES |
| St. Augustine HS |  Hartley ES |
| Pedro Menendez HS |  RB Hunt ES |
| Liberty Pines Academy |  Otis Mason ES |
| Osceola ES | |

eSchoolPlus Upgrade
The IT Department completed the version upgrade of eSchoolPlus last week.  This upgrade brings more functionality to School Admin users and does not affect Teacher Access Center (TAC).   One of the largest improvements is the improved interface and capability to perform a key word search to find menu items and student detail.  If you are a school administrator who uses eSchoolPlus and has not received training on this upgrade, please contact the eSchoolPlus IT team.
On the Horizon
Outstanding School Volunteer Reception
The annual reception to honor school volunteers and volunteer coordinators is Thursday, April 6 at 6 p.m. at First Coast Technical College, CHARACTER COUNTS! Conference Center, located at 2980 Collins Ave. Please contact the Volunteer Services Department at 547-3945 for more information.
American Youth Character Awards Banquet
The annual American Youth Character Awards Banquet will be held Thursday, April 27 at 6 p.m. at Anastasia Baptist Church. This event recognizes high school juniors and seniors throughout the county who have been nominated by their schools for displaying the Six Pillars of Character — Trustworthiness, Respect, Responsibility, Fairness, Caring, Citizenship — in their daily lives. In addition, two students will be awarded special scholarships, the David Macaulay Mathis Memorial Pursuing Victory with Honor Award for displaying character on the athletic field and the Tucker McCarty Memorial Scholarship for exuding good character in an effort to make the world a better place.
The St. Johns County Elementary Science Technology Engineering and Mathematics Fair
The St. Johns County Elementary Science Technology Engineering and Mathematics (STEM) Fair will be held at Palencia Elementary School Saturday, May 13.  The purpose of this event is to encourage and celebrate student interest in STEM, with the primary goal to promote student use of these subjects to solve real-world problems.  Student representation will be decided at the school level.  Teachers, parents, administrators, and community members are welcome to attend.
Status Report
Character Cup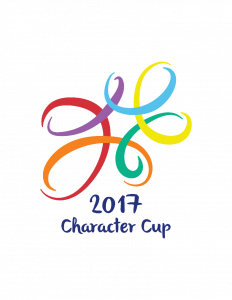 St. Johns County School District's Character Cup is an annual student-centered event linking academics, physical education and character building through athletic competition.  This year's event, held March 22 at St. Augustine High School, brought together 210 student-athletes representing 21 elementary schools who participated in a variety of track and field events, including a Frisbee throw, 100 meter run, long jump, tennis ball throw, 4 x 100 relay, sack race, field ski race, and tug-of-war. This friendly competition allowed students to demonstrate the event's theme that "Character Builds Champions!"
The 2017 Character Cup brought together parents, teachers, administrators, school mascots and community members who came out to support these hard-working students. While all of the students were winners, PVPV/Rawlings Elementary School collected the most points overall, earning the privilege of displaying the Character Cup Trophy at their school during the 2017-2018 school year.
Special thanks to all of the teachers, volunteers, and community members who helped make this year's Character Cup a special day to remember for all participants!
Did You Know…?
St. Augustine's annual Rhythm & Ribs Festival celebrates delicious barbecue, music and good times, with live entertainment and local chefs competing for the best BBQ. The 2017 festival will take place Friday through Sunday, March 31 – April 2, 2017, at Francis Field. This festival includes great live music throughout the weekend, people's BBQ choice awards, a kids zone, mechanical bull, an array of vendors, and much more.  The Rythm & Ribs Festival is the signature fundraiser of St. Augustine Sunrise Rotary Club. The many beneficiaries who receive funds generated by the Rhythm & Ribs Festival include Home Again St. Johns, Betty Griffin House, Catholic Charities, Boys and Girls Club, Council on Aging, St. Francis House, Habitat for Humanity, SAFE Animal Shelter, and the St. Augustine Orchestra.
"I don't need a certain number of friends, just a number of friends I can be certain of."
~Alice Walker
Save