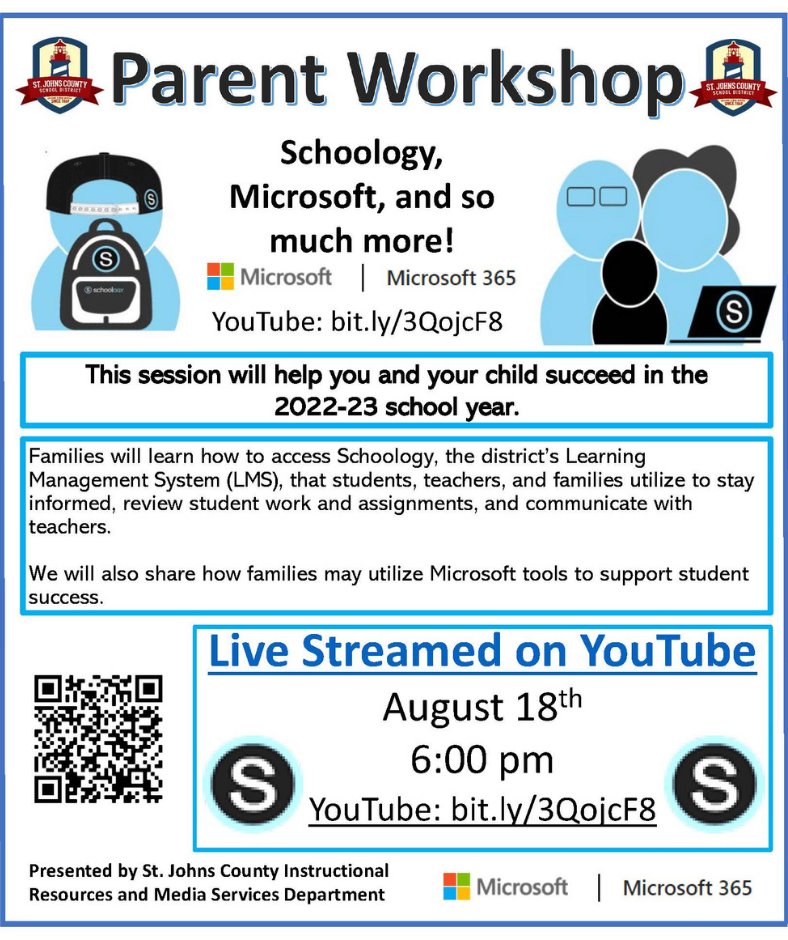 This online training session will be live streamed on YouTube on August 18th at 6:00 p.m. and will help you and your child succeed in the 2022-23 school year.
Families will learn how to access Schoology, the District's Learning Management System (LMS), that students, teachers, and families utilize to stay informed, review student work and assignments, and communicate with teachers. We will also share how families may utilize Microsoft tools to support student success.
The workshop will be presented by the Instructional Resources and Media Services Department.