The SJCSD National History Day competition was held on Wednesday, March 4, at First Coast Technical College and our awards ceremony was held on March 5. Over 100 students presented a total of 64 projects at the competition.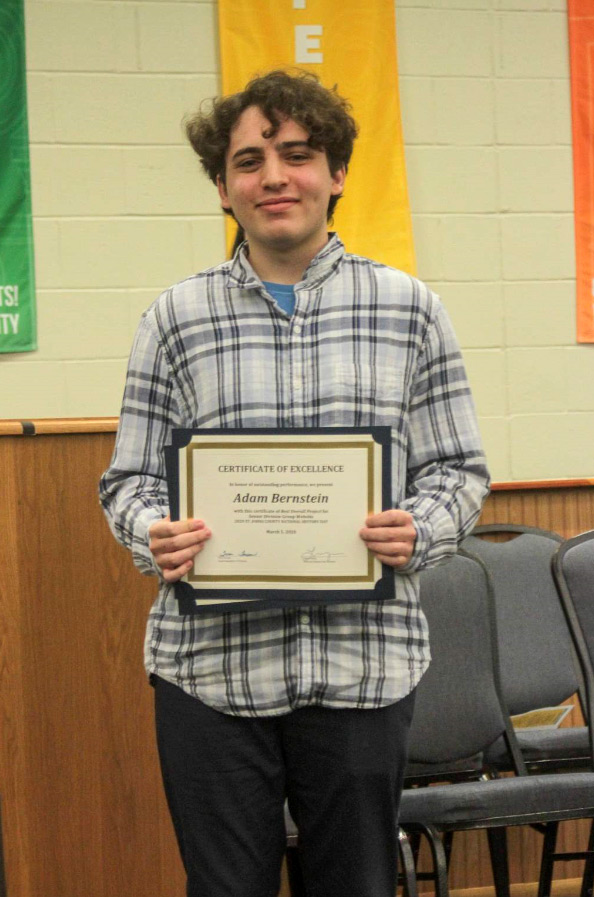 Adam Bernstein & Sreeniketh Vogoti of Allen D. Nease High School won "Best Overall Project" and 28 other students were named state competition qualifiers.
View the full list of National History Day 2019-2020 District Winners.