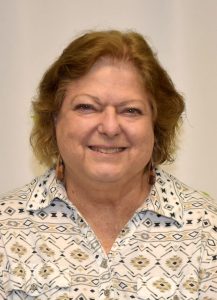 St. Augustine, FL (August 2023) – First Coast Technical College (FCTC) is pleased to announce the appointment of Dr. Christine Cothron as their Interim Director. This appointment became effective on Monday, July 24, 2023. Dr. Cothron will serve in this esteemed position during the transition period as the search for a permanent Director continues.
With an exceptional track record in career and technical education, Dr. Cothron brings a wealth of experience and leadership to First Coast Technical College. Having previously held this prominent role from 1997- 2012, she is well-equipped to steer the college through this critical phase. Dr. Cothron received her Doctorate and Master's in Educational Leadership, Master's in Guidance and Counseling and Bachelor's in Sociology from the University of North Florida.
"It is my pleasure to rejoin FCTC during this period and work with all the wonderful and knowledgeable staff who continue to assist in helping our students achieve their goals and dreams," said Dr. Cothron.
Dr. Cothron is filling the position that Chris Force, FCTC's Principal held since 2016. Ms. Force has moved to another role within the St. Johns County School District as a Career Academy Program Specialist at Bartram Trail High School. "Reflecting on the last seven years, I am most proud that the school is in a good financial position. At this time in my career, I am very excited to go back to my roots working with high school students and instructors. Bartram Trail has a strong history of exceptional career and technical education programs."
According to Associate Superintendent Dawn Sapp, "We're excited to have Dr. Cothron as Interim Director at FCTC.  Her professional history and leadership allow for a smooth transition period as we seek the next Director who will lead FCTC's future growth, expansion, and continued success."