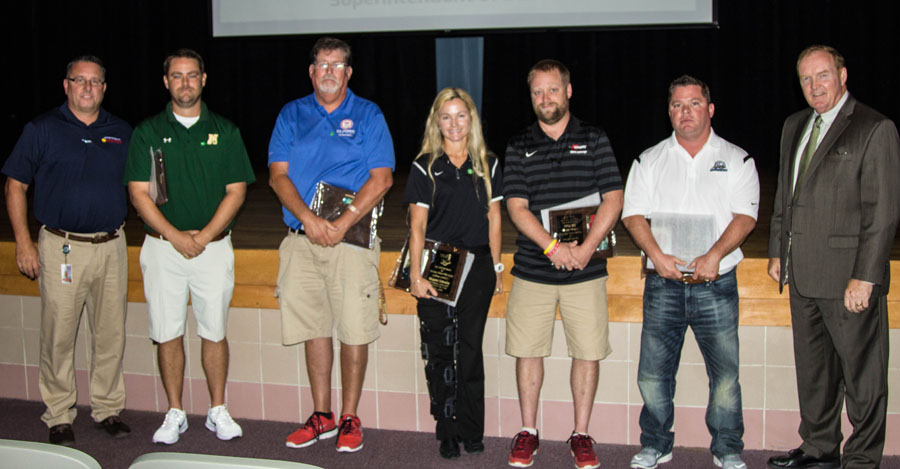 Eight St. Johns County coaches were recently honored with the Jeff Holt Coach of the Year Award for Pursuing Victory with Honor.
Pictured from left to right are Paul Abbatinozzi, Director for School Services; Tim Krause, Nease High School; Frank Holleman, St. Augustine High School; Megan Schooley, Pedro Menendez High School; Eric Frank, Creekside High School; Daniel Villarreal, Ponte Vedra High School; and Dr. Joseph Joyner, Superintendent and Keynote Speaker for the Pursuing Victory with Honor workshop.
Absent from the photo are Meghan Jackowiak from Bartram Trail High School, Susan Lucas from the Florida School for the Deaf and Blind, and Justin Taylor from St. Joseph Academy.