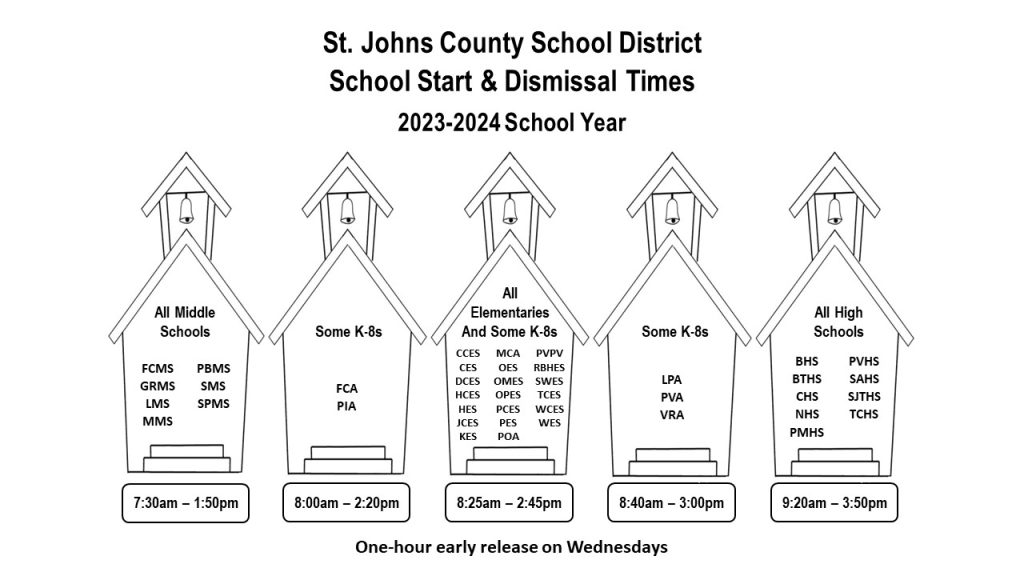 For the 2023-2024 school year, the school start and dismissal times will change for some K-8 academies. The start and dismissal times will not change for elementary schools, middle schools, or high schools.
In short, Freedom Crossing Academy will go on to the same schedule as Pine Island Academy, and Liberty Pines Academy will go on the same schedule as Palm Valley Academy and Valley Ridge Academy.
For more details, visit the School Hours web page.