2020-2021

---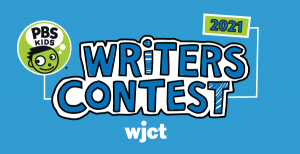 WJCT Public Media Launches the 2021 PBS Kids Writers Contest
Entries will be accepted January 1 through March 15, 2021
January 7, 2020 — Jacksonville, Fla. — WJCT Public Media this week announced the launch of the 2021 WJCT PBS Kids Writers Contest. The organization will accept entries from January 1 through March 15, 2021.
Starting its 27th year, the annual contest invites students in grade K-3 to submit their original writing and illustrations. The 2020 contest collected over 200 stories from Florida, Georgia, and other parts of the country as far away as California and Alaska.
The annual contest is an initiative designed to promote the advancement of children's literacy skills through hands-on, active learning and is open to any child in grades K-3 who writes and illustrates their own story.
All writers and illustrators, who enter and meet the requirements of the contest, will have their work published online at wjct.org and receive a certificate. First-, second- and third-place awards will be presented for stories from each grade level; winners will also receive a WJCT PBS Kids prize pack, the opportunity to create a video reading of their story and an invitation to share their story live at Be My Neighbor Day on Saturday, May 9. Winning stories will be eligible for the People's Choice grand prize, a $100 savings bond.  

"WJCT Public Media is proud to provide a platform for our youngest neighbors to share their unique stories through the WJCT PBS Kids Writers Contest," said David McGowan, President and CEO of WJCT. "Through this contest, we hope to inspire students and their communities to experience the joy of creativity."
For more information, including official rules and tools to help students create their stories, visit wjct.org/writerscontest. 
---
SJEA presents the 2021 Dr. Martin Luther King, Jr., Essay and Poster Contests
The theme for 2021 is:
"Our lives begin to end the day we become silent about things that matter."
The St. Johns Education Association is pleased to present the Dr. Martin Luther King, Jr., essay and poster contest. We work with the Dr. Martin Luther King Celebration Committee of St. Johns County to celebrate the life and works of this American hero.  Click 2021 MLK Essay and Poster Contest for details.
Essays and posters are due on January 25, 2021 by 6:00 pm to the SJEA office located at 1260 N. Ponce De Leon Blvd., Suite F, St. Augustine, 32084. Late essays and posters will not be accepted.
Essay and poster judging will take place January 25 and 26, 2021. SJEA will notify all contest winners.
Questions?
Contact Megan Young, SJEA 2nd Vice-President, at [email protected]
---
Middle School Art in the Capitol Contest
The Art in the Capitol Competition, authorized by section 1003.49965, Florida Statutes, is a statewide visual arts competition that requires each school district to annually hold an art competition for all students in grades 6 through 8 attending public schools, private schools and home schools in Florida. The artwork should be judged by a selection committee consisting of art teachers whose students have not submitted work for the competition..
---
National Missing Children's Day Poster Contest for 5th Grade Students
As part of the National Missing Children's Day annual commemoration on May 25, 2021 the Department of Justice will once again sponsor a national poster contest and will announce the winner at the annual National Missing Children's Day ceremony in Washington, D.C. The winner of this national contest, along with his or her teacher and parents, are flown to Washington to attend this special ceremony. Schools are invited to join in the efforts to educate children across the country about safety issues by giving your fifth-grade students an opportunity to participate in this poster contest.      
---
Annual Crime Stoppers Poster Contest
2020-2021 Information Coming Soon!
---
Youth & Young Adult Essay Contest
(Ongoing Contest)
This contest is designed to educate the public on measures to reduce access to tobacco and nicotine, and the harmful effects of tobacco and nicotine.
The contest is year-round and anyone under the age of 21 is eligible to participate. The prize is a $100.00 gift certificate.
For more information visit: Essay Contest
---
---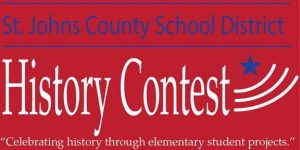 THEME:     TBA
WHO:         All 3rd, 4th & 5th grade SJCSD students
WHAT:       A celebration of history through student/school projects
WHEN:      2021 Information Coming Soon!

WHERE:    Schools may submit the top three student entries from each category through interoffice mail
| | |
| --- | --- |
| Deliver to: Elem. History Contest | Department: Instructional Services |
HOW:        All entries will be judged based on criteria described by the District
RECOGNITION:    Student projects will be recognized at a SJCSD school board meeting.  Prizes awarded in each category.
---
National History Day Competition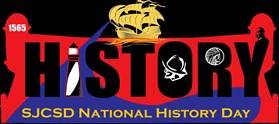 History Fair / Project Judging
The 2021 National History Day (NHD) district competition will be held virtually this year.  There will be no student interviews (to keep in line with how states and nationals have done it).  Rather, there will be a 5-day project submission window during which winning students from each participating school must submit their projects to our online portal.  That will be followed by an online judging window and, finally, winners will be announced after the judging window closes and final determinations are made .  Please see proposed dates below.
Student Project Submission Window     February 20-24 (Sat.-Wed.)
Judging Window      Feb. 27-March 4 (Sat.-Thur.)
Winners Announced     March 5 (Fri.)
Additional information:
Florida History Fair Website
National History Website
Project categories include: performance, paper, exhibit, website, and documentary.  Category placements (1st, 2nd, 3rd and Honorable Mention) may be presented for each category, when appropriate. Category placements are not automatically awarded.  The county fair's judging panel retains the option of determining if a project meets the requirements for competition at the state level. Special awards are also available—each of these has its own unique criteria.
---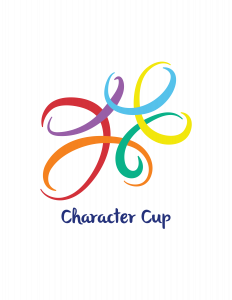 ---