Substitute Teacher Job Vacancies
Currently the St. Johns County School District is not accepting applications for new substitute teachers. We anticipate advertising between late August and early September 2015.
---

SmartFindExpress is a website used to manage employee absences and to coordinate the assignment of substitute teachers for instructional personnel. For users that prefer to use the automated phone system, the number is (904) 823-0090.
---
~NEW UPDATE~ During the 2014-15 school year St. Johns County School District requires that all substitute teachers work a minimum of 15 days per school year in order to remain on the active substitute teacher listing.
---
Current substitute teachers MUST sub at least 15 days during the school year. Subs meeting this requirement are considered an ACTIVE SUB for next school year and will remain on the approved substitute teacher list AND~~do not need to be re-fingerprinted.~ Failure to work the minimum 15 days during the school year will result in removal from the approved substitute teacher list. If a substitute teacher terminates active status with St. Johns County Schools, the individual will be required to reapply; train and be security cleared (fingerprinted) again if the district is hiring substitutes.
It is the substitute teacher's responsibility to notify in writing the Human Resources office if they are no longer interested in substitute teaching. All substitute teachers are considered "At Will" workers who are not guaranteed employment on a daily basis nor during the summer months.
---
Google Directions & Driving Time
Get Directions to St. Johns County Schools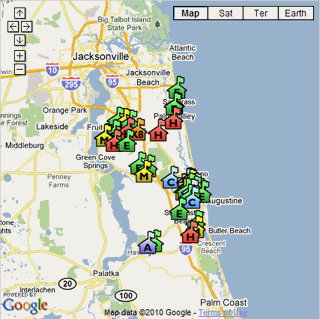 Substitute System Helpdesk Number
(904) 547-7636
---
SmartFindExpress Mobile App
Due to a technical issue with the implementation of iOS8 application Smart find Express Mobile APP is no longer active or accessible. Notification of SFE release which will eliminate the need for the app, should be available later this fall. It will be a mobile website accessed on any and all mobile devices.
---
Do Not Call Policy
The St. Johns County School District has updated its policy regarding the Substitute Teacher Do Not Call List.
Please review the changes to our Do Not Call Policy
---
SUBstantial News Newsletter
View the latest SUBstantial News Newsletter. You may also enter your email address in the field below and click "Subscribe" to receive our newsletter via email.

---
SmartFindExpress Training Videos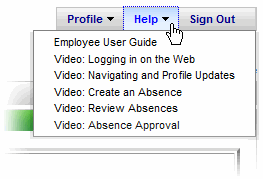 Training videos and a comprehensive user guide are now built right in to SmartFindExpress. To access them, just login to SmartFindExpress and click the Help menu in the upper right hand corner of the screen.