Attendance Zoning Information
2017-2018 Attendance Zone Locator: This locator is based on Attendance Zones for the 2017-2018 school year. This feature allows you to enter an address and select its match from the list that appears. After selecting, the school zones will be determined and the results will appear. If a list of addresses fails to appear, type the address completely and then click the "Search Address" button found on the right. If you need help using the Attendance Zone Locator, please contact St. Johns County's GIS Staff.
2017-2018 Attendance Zone Maps: Click here to download attendance zone maps created for the St. Johns County School District by the St. Johns County GIS Department. This site includes the elementary, middle and high school attendance zone maps for the current school year. All attendance zone maps on this page are School Board approved.
---
2018-2019 Attendance Zone Locator
Please note the following:
New K-8 schools Freedom Crossing Academy (LL) and Palm Valley Academy (KK) will open with grades K-6.  Rising 7th and 8th graders zoned to these schools will attend the middle school to which they were previously zoned.
Rising 6th graders that are currently zoned to Mill Creek Elementary will be rezoned to attend Mill Creek Academy (K-8) for the 2018-2019 school year.  Rising 7th and 8th graders will continue to attend their currently zoned middle school.
Please call (904) 547-7680 with any questions.
2018-2019 Attendance Zone Maps:  Coming Soon!
---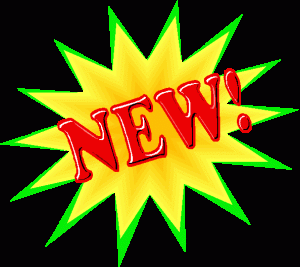 Attendance Zoning for Mill Creek Academy 2018-2019 School Year (Elementary to K-8 Conversion)
Mill Creek Elementary School is located in north central St. Johns County at 3750 International Golf Parkway.  This elementary school will be converted to a K-8 School with a phased approach.  The school will house grades K-6 for the 2018-2019 SY; K-7 for the 2019-2020 SY and K-8 for the 2020-2021 SY.  Grades K-6 will be housed in existing buildings for the 2018-2019 SY.
Full conversion to a K-8 will necessitate construction of two additional buildings to facilitate middle school students in Grades 6-8.  The planned capacity for this school is 1,415 students.  The new buildings will include the following spaces:  Intermediate Classrooms, Science Labs, Middle School Art Room, Band Room, Business Lab, Technology Lab, Gymnasium, Locker Rooms, PE Multipurpose Space, ESE Vocational Room, ESE Resource Rooms and Middle School Administration.  The project is scheduled to bid and begin construction this fall.  The facility will be completed Summer 2019 and open for the 2019-2020 School Year.
Community Presentation:  Conversion of Mill Creek Elementary School to K-8 School
Proposed Advertisement of Attendance Zone Changes Relating to Mill Creek Academy
Map of Proposed Attendance Zone for Mill Creek Academy
_________________________________________________________________________________________________________________________________________________________
Options For In-Person Public Input:

May 1st Special School Board Meeting/School Board Workshop (Approval of Advertisement Scheduled)
May 8th School Board Meeting
May 22nd School Board Workshop
June 5th School Board Workshop
June 12th School Board Meeting (Discussion and Approval of Attendance Zone Changes Scheduled)
Community Input:
Email questions or comments to District Staff, School Board Members, and Superintendent.  Each email will be read: