Government Relations is tasked with the creation and advancement of the School District's legislative platform by working with the School Board, staff, parents, and other interested citizens on what laws they feel are needed to improve education in St. Johns County.  The St. Johns County School District has a vested interest in the legislative process, as a high percentage of the District's operating revenues come directly from state funds and the state-mandated Required Local Effort (RLE) millage levy.
Government Relations serves as a liaison between the school district and local, state and federal government bodies in an effort to maximize funding available to the district and provide timely, updated and accurate information to legislators who need or seek assistance in developing good public policy that will impact our school district.  We strive to always stay up-to-date with current laws relating to K-12 education and the day-to-day operations of the Legislature.
Please contact Government Relations if you need any information on existing or proposed legislation or want to propose a new law.
Government Relations is also available if you are organizing a trip to Tallahassee, wish to have an elected official visit your school, or are interested in learning more about the legislative process and its impact on our school district.
---
2018 Legislative Platform
The School Board adopted their 2018 Legislative Platform on September 19, 2018.
State Funding
Support the restoration of the local capital outlay millage authority to 2.0 mills by a majority vote of the
locally elected school board.
Maintain the fiscal year 2017-2018 Required Local Effort rate, resulting in an increase in per student
funding.
Provide adequate funding systems to address increasing behavioral, mental and physical health needs of
our students.
Support additional funding and programmatic opportunities for VPK and early learning programs.
State Policy
Provide flexibility to school boards with capital outlay revenue for new school construction by excluding
local capital outlay revenue sources from the statutory per student station cost caps.
Support parity for district virtual programs by allowing them to operate with the same calendar freedom
as Florida Virtual School by ensuring consistency in funding throughout both the regular and summer
terms.
Exempt before and aftercare programs and programs accepting school readiness funds that are run by a
school district from recently required additional background screening, training and facility requirements
which have proven to be costly and duplicative.
Expand opportunities for advanced degree supplements to be granted by school districts for a Master's
degree earned in classroom oriented, student centered general education majors, such as Curriculum and
Instruction or Teaching and Learning.
Restore the feedback practices for writing on the state assessment.
Support the inclusion of the Florida General Knowledge test for individuals pursuing a teaching
certification on the CAPE Industry Certification funding list.
Federal
Support the repeal of federal sequestration for education programs.
---
October 23 Interim Committee Week – Education Schedule
Monday begins the second week of the 2018 Legislative Interim Committee Weeks.  Please find below the schedule of education related meetings taking place next week.  Please feel free to share this information with those who may be interested.
Monday, October 23, 2017
House Appropriations Committee – 3:30PM-5:30PM
Presentation on Reserves and Other Factors Influencing Bond Ratings by Ben Watkins, Division of Bond Finance
Staff Presentation on Public Education Capital Outlay (PECO)
Senate Education Committee – 4:00PM-6:00PM
Workshop: Preparing Postsecondary Students for Success
Other Related Meeting Documents
Tuesday, October 24, 2017
No K-12 Education Related Meetings Scheduled
Wednesday, October 25, 2017
Senate Appropriations Committee – 9:00AM-11:00AM
Update on Hurricane Irma Expenditures – Superintendent Forson will be part of a panel on this topic
Discussion of Potential Responses to Hurricane Irma Discussion of Potential Impacts of Immigration of Victims of Hurricane Maria Presentation on Medical Marijuana Implementation Update on Low Income Pool Implementation, Including Discussion of Federally Qualified Health Center Policies Other Related Meeting Documents
House PreK-12 Quality Subcommittee – 8:30AM-10:00AM
Panel Discussion on School District Financial Accountability
Senate Appropriations Subcommittee on Pre-K – 12 Education – 1:00PM-3:00PM
Update on Hurricane-Related Fiscal Issues for Public Schools
Workshop on K-12 Mental Health and Substance Abuse – Associate Superintendent for Student Services Kyle Dresback will be part of a panel on this topic
Other Related Meeting Documents
House PreK-12 Appropriations Subcommittee – 1:30PM-3:30PM
Jefferson County School District Fiscal Year 2017-18 Budget and Finances
Update on Fiscal Components of CS/HB 7069
House PreK-12 Innovation Subcommittee – 4:00PM-6:00PM
Panel discussion on school discipline and school climate
Thursday, October 26, 2017
House Select Committee on Hurricane Response and Preparedness – 10:30AM-2:30PM
Presentations and discussion relating to:
Emergency Management Operational Communications
Emergency Management Public Information
Evacuations
Petroleum Supplies and Distribution
Electric Utilities
All meetings can be viewed live on the Florida Channel – www.thefloridachannel.org
---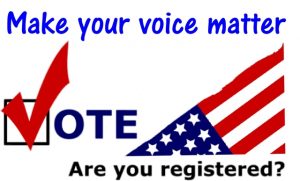 Visit the St. Johns County Supervisor of Elections' webpage for more information on registering to vote.
---
Beth Sweeny
Coordinator of Government Relations
[email protected]
904-547-7673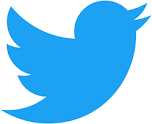 Follow us on Twitter @sjcsdadvocates