Government Relations is tasked with the creation and advancement of the School District's legislative platform by working with the School Board, staff, parents, and other interested citizens on what laws they feel are needed to improve education in St. Johns County.  The St. Johns County School District has a vested interest in the legislative process, as a high percentage of the District's operating revenues come directly from state funds and the state-mandated Required Local Effort (RLE) millage levy.
Government Relations serves as a liaison between the school district and local, state and federal government bodies in an effort to maximize funding available to the district and provide timely, updated and accurate information to legislators who need or seek assistance in developing good public policy that will impact our school district.  We strive to always stay up-to-date with current laws relating to K-12 education and the day-to-day operations of the Legislature.
Please contact Government Relations if you need any information on existing or proposed legislation or want to propose a new law.
Government Relations is also available if you are organizing a trip to Tallahassee, wish to have an elected official visit your school, or are interested in learning more about the legislative process and its impact on our school district.
---

Budget Advocacy – Get Involved!
Contact the Governor and House and Senate Leadership to make your voice heard.  Tell them you want K-12 education to be a funding priority!
Contact information can be found by clicking here: Governor and Legislative Leadership Contact Sheet
Contact Senator Travis Hutson today with your budget concerns and request a "NO" vote on HB 7069.  Email: [email protected]    Phone: 850-487-5007
Advocacy Tips can be found by clicking here: Advocacy Tips – How you can impact Legislation
 _________________________________________________________________________
Budget Impact Information
The St. Johns County school district is the top performing district in the state based on state assessment data for the last 8 years in a row.  The school district is also the fastest growing in the state.  We have added over 11,000 students over the last ten years or 42% growth.
2017-2018 Budget Stats

In 2007-08, St. Johns County received $7,202.43 per student. Ten years later, St. Johns is being funded at $7,067.20 per student, a DECREASE of $135.23 per student.
The FEFP cuts the Base Student Allocation $27.07 statewide. In a fiscal year where the State has a budget surplus, we cannot support a budget that cuts the BSA for the first time since the great recession.
The budget agreed upon in conference is predicated on a $535.1 million reduction in the FEFP resulting from a .316 rollback of the Required Local Effort (RLE) millage or 6.7%. Outside of the FEFP, $213 million is being provided for Best and Brightest Teacher bonuses and $200 million in incentive funds to attract out-of-state charter operators (Schools of Hope).
Even if Districts are given access to some of the $200 million in charter incentive funds, because of our academic success, St. Johns County will not receive a penny of these funds because they are only for persistently low performing areas.
If these funds were instead redirected to the FEFP, it would result in over a 2% increase in funds per student.
Breakdown of new funds

Under the agreed upon FEFP the school district will receive $10,858,041 in new dollars. $9,865,811 is reserved to serve the additional 1,396 students the district will be required to serve next year.
Additionally, a legislatively mandated increase in the district's FRS rates will cost the district $770,000.
This leaves approximately $200,000 dollars left for the school district to pay increasing healthcare, electricity, fuel costs and to provide over 2,000 teachers a well-deserved pay increase.
Last year the district received a .72% increase in funds and had to cut $3 million dollars from the operating budget in order to balance it. With only a .37% increase in funding, we will no doubt have to make additional multimillion dollar cuts to the budget in order to balance it.
| | | | |
| --- | --- | --- | --- |
| | 2007-2008 | 2017-2018 | Difference |
| # of Students | 27,867 | 39,472 | 11,605 |
| BSA | 4163.47 | 4,133.64 | -29.96 |
| Funds per FTE | 7,202.43 | 7,067.20 | -135.23 |
| Safe Schools | 21.09 | 14.86 | -6.23 |
| SAI | 223.73 | 193.62 | -30.11 |
| Reading | 44.74 | 45.55 | 0.81 |
| ESE | 345.99 | 322.24 | -23.75 |
| Transportation | 251.36 | 230.89 | -20.47 |
| Instructional Materials | 109.07 | 87.1 | -21.97 |
| Teacher Supply | 18.23 | 16.19 | -2.04 |
______________________________________________________________________________________________________
Beth Sweeny
Coordinator of Government Relations
[email protected]
904-547-7673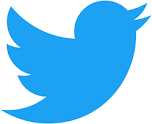 Follow us on Twitter @sjcsdadvocates