Government Relations is tasked with the creation and advancement of the School District's legislative platform by working with the School Board, staff, parents, and other interested citizens on what laws they feel are needed to improve education in St. Johns County.  The St. Johns County School District has a vested interest in the legislative process, as a high percentage of the District's operating revenues come directly from state funds and the state-mandated Required Local Effort (RLE) millage levy.
Government Relations serves as a liaison between the school district and local, state and federal government bodies in an effort to maximize funding available to the district and provide timely, updated and accurate information to legislators who need or seek assistance in developing good public policy that will impact our school district.  We strive to always stay up-to-date with current laws relating to K-12 education and the day-to-day operations of the Legislature.
Please contact Government Relations if you need any information on existing or proposed legislation or want to propose a new law.
Government Relations is also available if you are organizing a trip to Tallahassee, wish to have an elected official visit your school, or are interested in learning more about the legislative process and its impact on our school district.
---
2018 Legislative Platform
While it may seem like the 2017 Legislative Session just ended, the 2018 Legislative Session is just around the corner.  Committee meetings begin in September with the 60 day Session officially commencing on Tuesday, January 9, 2018.
That being said, it is time to begin constructing the District's 2018 Legislative Platform and the District is seeking feedback and suggestions from the community on things you would like to see included.
Please use the SJCSD 2018 Legislative Platform Proposal Form to submit any issues, ideas, concerns, etc. you would like to be considered for inclusion by 5pm on Friday, August 18, 2017.
Proposals may include barriers, discrepancies, or unintended consequences that may have come to your attention with the implementation of newly passed legislation, or issues you encounter in your classroom, school or office.  No item or concern is too big or too small.
_______________________________________________________________________________________________________________________________________________________________________________________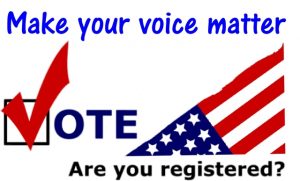 Visit the St. Johns County Supervisor of Elections' webpage for more information on registering to vote.
_______________________________________________________________________________________________________________________________________________________________________________________
Beth Sweeny
Coordinator of Government Relations
[email protected]
904-547-7673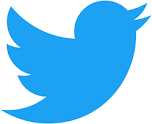 Follow us on Twitter @sjcsdadvocates