Transportation Department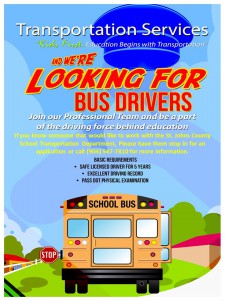 The Transportation Department operates as a key component of the District education system supplying the means to expand educational opportunities for students from throughout the District. We provide professional transportation services to the St. Johns County students with a maximum regard for safety while operating in an atmosphere that is calm, friendly, supportive, and comfortable. The Director of Transportation is Al Pantano.
If you or someone you know are interested in Driving a St. Johns County School bus please see our flyer.
---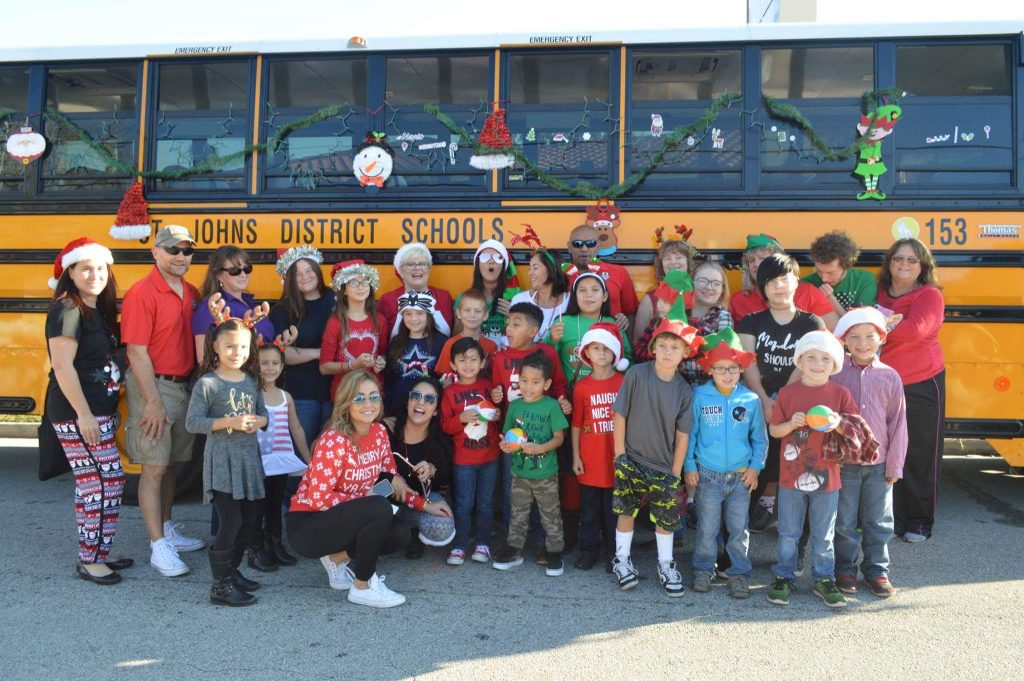 Children and grandchildren of Transportation Department employees had a fun ride in a school bus on Saturday, December 2nd, to participate in the 64th Annual St. Augustine Christmas Parade.