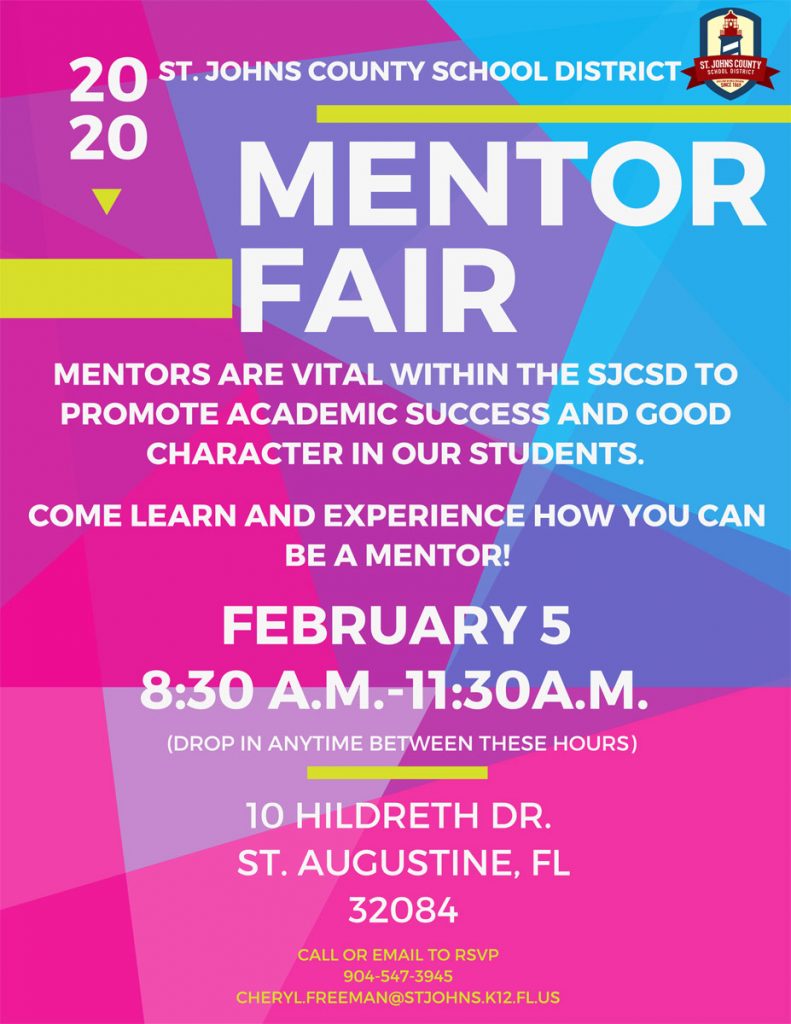 The 2020 St. Johns County School District Mentor Fair will be held at the RSVP Office Building on February 5th from 8:30 A.M. until 11:30 A.M. If you are interested in becoming a mentor or just want to learn more about the program, please drop in anytime between these hours. The RSVP Office Building is located at 10 Hildreth Drive in St. Augustine, FL.
Mentors are vital within the St. Johns County School District to promote academic success and good character in our students.
To RSVP, call (904) 547-3945 or email the Volunteer Services Department.