Volunteer Services and RSVP News – December 2018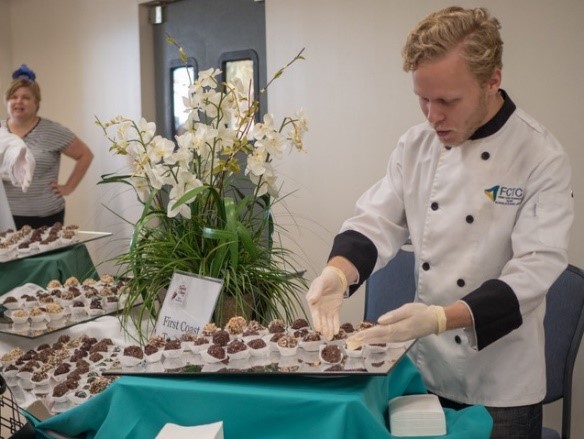 Outstanding School Volunteers in the youth, adult, and senior categories have been selected, and the district winners have been chosen.  They will be announced at the annual Outstanding School Volunteer and Volunteer Coordinator reception April 4, 2019.  These amazing volunteers represent over 20,000 volunteers in our school district, bringing support to students throughout the district.
In observance of Hunger and Homelessness Awareness Week, The Retired and Senior Volunteer Program (RSVP) of St. Johns County recently had a gift card drive to benefit the district's ASSIST program.  $1,100 in gift cards were donated, and will be used for families in need.  RSVP again played a major role in the St. Augustine Bed & Breakfast Tour of Inns December 8 – 10.  After working with this wonderful event for many years, RSVP of St. Johns County is the charity recipient for 2018.
Mark your calendars now for the 26th anniversary of Chocolate and Beyond, a delicious and exciting fundraiser for the RSVP program.  This will take place Saturday, March 2, 2019, at First Coast Technical College from 2 – 4 p.m.  For information regarding Chocolate and Beyond, as well as opportunities for mentoring, reading with preschool students, or academic tutoring for students of all grades, contact the Volunteer Services/RSVP office at (904) 547-3952.