Principal Selection for Bartram Trail High School
Chris Phelps, assistant principal at Bartram Trail High School has been selected by Superintendent Dr. Joseph Joyner to be the principal of Bartram Trail High School.  His nomination will be presented to the St. Johns County School Board at their May 12 meeting.
Phelps will replace Dawn Sapp, who has been selected as Associate Superintendent for Curriculum Services.
"Dawn Sapp is simply our "go to" person in all areas of curriculum and instruction," said Superintendent Dr. Joseph Joyner.  "Her foresight and in-depth knowledge of the intricacies of our current system make her the perfect choice to lead this critical division.  Additionally, under the tutelage of Mr. Egnor I expect a seamless transition in the department."
Phelps began his career with the St. Johns County School District in 1986 at Allen D. Nease High School where he served as a teacher for geography and U.S. history, dean of students and the athletic director. In 2000, he joined Bartram Trail High School as the assistant principal and head basketball coach.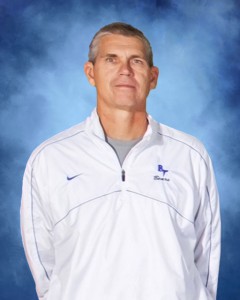 "Chris Phelps simply defines the spirit that is Bartram Trail High School," said Joyner.  "Having opened the school as an assistant principal in 2000, he has been a significant part of establishing one of the finest high schools I have ever been associated with.  His leadership skills are a perfect match for the needs of the school."
Phelps has a bachelor's degree from Tri-State University and a master's degree from Eastern Michigan University in Educational Leadership.