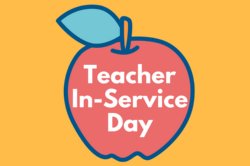 February 7, 2022
Please check with your school administration to determine if you will attend in-house / school-based training, or if you should register for one of the District-provided sessions below.
School-Based training takes precedence over any District-provided sessions.
Your school will provide you with the links to register for your School-Based Training.
To attend District Offerings, please use the registration links below.
If you receive a log-in error, please close out of all browsers and restart your computer before trying again.  If an error persists, please see your building TSS.
The work day for District Inservice days is:  8:00am – 3:30pm for all employees unless otherwise specified by your school.
Morning Sessions (8:00-11:00)
Session Time
Session Title
Session Location / Format
Session Facilitator(s)

8:00-10:00 (this is a 1.5-hour learning session with .5 hours of independent exploration)

Click to Register:   8:00am Fundations K-2 Fun Hub & Unit Assessments (J.Sparks)

Fundations K-2  Participants will learn the organization and structure of the Fundations Resources in the Fun Hub & Unit Assessments (Voluntary Office Hours for Fundations Support: 9:30-10:30 am)

Virtual Zoom Link-Fundations AM Session

Zoom Link Fundations AM Office Hours

Jenny Sparks

8:00-11:00 (this is a 3-hour session)

Click to Register: 8:00am Achvng Clssrm Mngmt through Positive Clssrm Culture

Achieving Classroom Management through a Positive Classroom Culture This session will explore effective strategies of setting up classroom expectations and routines through Culturally Responsive practices that create a sense of community and ownership of learning from students in all grades and content-areas.
Liberty Pines Academy (face-to-face)
Bridget Jeffers, Courtney Johnson, Christi Pfaff

8:00-11:00 (this is a 3-hour session)

Click to Register:  8:00am KINDERGARTEN SAVVAS/B.E.S.T ELA (B. England)

KINDERGARTEN:  SAVVAS and B.E.S.T ELA  Participating kindergarten teachers will learn the organization and structure of the Savvas Reading and Writing curriculum, review support tools available on the curriculum map for pacing of standards-based instruction using the resource, and collaboratively plan future instruction.

Virtual via ZOOM- Kindergarten Savvas & ELA BEST for 2.7.22

You will need Unit 4  Teacher's Manual

Becca England

8:00-11:00 (this is a 3-hour session)

Click to Register:  8:00am Grade 1 & 2 SAVVAS/B.E.S.T ELA (K. Higgins)

Grades 1 & 2:  SAVVAS and B.E.S.T ELA  Participating 1st and 2nd grade  teachers will learn the organization and structure of the Savvas Reading and Writing curriculum, review support tools available on the curriculum map for pacing of standards-based instruction using the resource, and collaboratively plan future instruction.

Virtual via ZOOM- Grades 1 & 2 Savvas & ELA BEST for 2.7.22

You will need Unit 4  Teacher's Manual

Kendall Higgins

8:00-11:00 (this is a 3-hour session)

Click to Register:  8:00am Using CFQs for Standards-Based Re-Teach

Using CFQs for Standards-Based Reteach Focus on Comparative results, student item analysis, grouping students, and how to plan for future instruction

TBD (face-to-face)

Facilitator(s) will reach out with actual location.

Pamela Cooper , Tammy Hardin, Kathleen Hunting, & Tom Schwarm

8:00-11:00 (this is a 3-hour session)

Click to Register: 8:00a SEL for All: Strategies to Support in ELEMENTARY

SEL for All:  Strategies to Support Schools, Staff, Students, and Self for ELEMENTARY Teachers   Focus on instructional strategies that focus on the "whole child."  Resources, tools, and best practices to deepen character development as well as SEL and mental wellness as an integral part of the climate and culture of classrooms and schools as a whole.

SJTHS (face-to-face)

Portable 110

Kelly Thigpen and Lindsey Page

8:00-11:00 (this is a 3-hour session)

Click to Register:  8:00am Elementary PE (Antonio Scott)

Elementary P.E.  Share the Wealth Conference Turn Around Training, unpacking standards & Character Cup Information session 

Mill Creek Academy (face-to-face)

Bring your computer.

Antonio Scott

8:00-11:00 (this is a 3-hour session)

Click to Register:  8:00am Elementary Art (Antonio Scott)

Elementary Art  Deep Dive of Art of Ed Flex Curriculum & unpacking standards K-5 Standards 

Wards Creek Elementary (face-to-face)

Bring your computer.

Julie Stimson and Natalie Hyder

8:00-11:00 (this is a 3-hour session)

Click to Register:    8:00am Elementary Music (Antonio Scott)

Elementary Music  Deep Dive of Music Play Online & unpacking standards K-5 Standards and Drum Circle Training 

Mill Creek Academy (face-to-face)

Bring your computer.

Jeannette Knoblauch and Amber Hall

8:00-11:00 (this is a 3-hour session)

Click to Register:  8:00am Digital Resources for Teachers

Digital Resources for Teachers

In this session we will provide an overview of the digital resources: Florida Electronic Library, Teaching Books, and Tech Talk




(Media Specialists, Teachers

)

Virtual –

link will be sent to those who register in advance.
Amelia Zukoski

8:00-9:00 (this is a 1-hour session)

Click to Register: 8:00am Destiny Resource Manager Training

Destiny Resource Manager Training Learn to search for, request, receive, and send textbooks  (School-based textbook managers)
Virtual – link will be sent to those who register in advance.
Marcus Brown

9:00-10:30 (this is a 1.5-hour session and will earn 1 inservice credit)

Click to Register: 9 am DiMartino-McGrawHill StudySync Textbook Training Sem 2

McGraw-Hill Textbook Session

The participants will revisit the textbook basics with perspective gained from using the resources 1st semester and go deeper into more nuanced elements of the book to broaden and solidify its use in the classroom for all teachers. Learning will be measured by completing an exit quiz.

Virtual

Jay DiMartino

9:00-11:00 (this is a 2-hour session)

Click to Register: 9:00amIncorporating Primary Sources in Social Studies(LWynn)

Strategies for Incorporating Primary Sources in your Social Studies Instruction 

(All social studies teachers)

Virtual –

link will be sent to those who register in advance.
Laura Wynn

10:00-11:00 (this is a 1-hour session)

Click to Register:  10:00am Integrating MicrosoftOffice Suite in Your Classroom

Integrating the Microsoft Office Suite in Your Classroom Instruction  Microsoft Office365, Flipgrid, and more to help you integrate technology into your classroom  (All instructional, non-instructional, and support staff)

Virtual –

link will be sent to those who register in advance.
Dr. Diane Lawson
Afternoon Sessions (12:30-3:30)
Session Time
Session Title
Session Location / Format
Session Facilitator(s)

12:30-1:30 (this is a 1-hour session)

Click to Register:  12:30pm Destiny Resource Manager Training

Destiny Resource Manager Training Learn to search for, request, receive, and send textbooks  (School-based textbook managers)
Virtual – link will be sent to those who register in advance.
Marcus Brown

12:30-1:30 (this is a 1-hour session)

Click to Register: 12:30pm Digital Tool Data Analysis with CIW (S.Finley)

Digital Tool Data Analysis with CIW Grade 5-8 teachers giving digital tools through the uCertify platform. Representatives from CIW will walk participants through best practices on navigating and utilizing the available data analysis and other teacher tools within the uCertify platform  (Grade 5-8 teachers using uCertify Platform)

Virtual – https://sjcsd-us.zoom.us/j/92538962671?pwd=VWpRSE4vN0JYUitrQlByRjFIaysxdz09

Stephanie Finley

12:30-2:30 (this is a 1.5-hour learning session with .5 hours of independent exploration)

Click to Register:  12:30pm Fundations K-2 Fun Hub & Unit Assessments -J. Sparks

Fundations K-2  Participants will learn the organization and structure of the Fundations Resources in the Fun Hub & Unit Assessments (Voluntary Office Hours for Fundations Support: 2:00-3:00pm)

Virtual Zoom Link-Fundations AM Session

Zoom Link Fundations AM Office Hours

Jenny Sparks

12:30-2:30 (this is a 1.5-hour learning session with .5 hour reflection survey)

Click to Register: 12:30p PLCs:Bldg A Collaborative Culture (Richars/Cornell)

PLC-Digging Deeper:  Building A Collaborative Culture; the Value of Collaborating

Experienced SJCSD teachers representing the scope of the District will provide to you the actual framework of what a Professional Learning Community is meant to be and how teams are meant to function. (If your team spends its time just looking at test scores- then you need this session!)

South Woods Elementary  (face-to-face)
Kelly Richars and Keiysha Cornell

12:30-3:30 (this is a 3-hour session)

Click to register: 12:30p An Overview of Unit Planning following the Four PLC?s

An Overview of Unit Planning following the Four PLC Questions

(This session will follow the Four PLC Questions as our Guide to creating Unit Plans.  Through this process, we will ensure that we are following District Curriculum Maps, Keeping the End Goal in Mind, Clearly unpacking standards to identify Learning Targets, Organizing Targets into a guiding Progression of Learning, and Addressing learning levels of ALL students)

Virtual via ZOOM-

link will be sent to those who register in advance.
Melinda Bogart

12:30-3:30 (this is a 3-hour session)

Click to Register:   12:30am Achvng Clssrm Mngmt through Positive Clssrm Culture

Achieving Classroom Management through a Positive Classroom Culture (This session will explore effective strategies of setting up classroom expectations and routines through Culturally Responsive practices that create a sense of community and ownership of learning from students in all grades and content-areas.)
OA Mason Elementary  (face-to-face)
Bridget Jeffers, Courtney Johnson, Christi Pfaff

12:30-3:30 (this is a 3-hour session)

Click to Register: Monitoring of learning using high yield instructional strats

Monitoring of learning using high yield instructional strats In this training session, participants will learn and discuss the application of the top three high yield research-based instructional strategies and their alignment to the focused teacher evaluation model (FTEM) and John Hattie's Effect Size.  This training session is a 3-hour virtual introductory learning opportunity on High yield instructional strategies.
The zoom link will be sent to registered participants the day before the session.

Virtual via ZOOM-

link will be sent to those who register in advance.
Valerie Etienne-Leveille

12:30-3:30 (this is a 3-hour session)

Click to Register:  12:30pm Grade 4 & 5 SAVVAS/B.E.S.T ELA (B. England)

Grades 4 & 5:  SAVVAS and B.E.S.T ELA  Participating 4th & 5th grade teachers will learn the organization and structure of the Savvas Reading and Writing curriculum, review support tools available on the curriculum map for pacing of standards-based instruction using the resource, and collaboratively plan future instruction.

Virtual via ZOOM- Grades 4 & 5 Savvas & ELA BEST for 2.7.22

You will need Unit 4  Teacher's Manual

Becca England

12:30-3:30 (this is a 3-hour session)

Click to Register:  12:30pm Grade 3 SAVVAS/B.E.S.T ELA (K. Higgins)

Grade 3:  SAVVAS and B.E.S.T ELA  Participating 3rd grade teachers will learn the organization and structure of the Savvas Reading and Writing curriculum, review support tools available on the curriculum map for pacing of standards-based instruction using the resource, and collaboratively plan future instruction.

Virtual via ZOOM- Grade 3 Savvas & ELA BEST for 2.7.22

You will need Unit 4 Teacher's Manual

Kendall Higgins

12:30-3:30 (this is a 3-hour session)

Click to Register:   12:30pm Using CFQs for Standards-Based Re-Teach

Using CFQs for Standards-Based Reteach Focus on Comparative results, student item analysis, grouping students, and how to plan for future instruction

TBD (face-to-face)

Facilitator(s) will reach out with actual location.

Pamela Cooper , Tammy Hardin, Kathleen Hunting, & Tom Schwarm

12:30-3:30 (this is a 3-hour session)

Click to Register: 12:30p SEL for All: Strategies to Support in SECONDARY

SEL for All:  Strategies to Support Schools, Staff, Students, and Self for SECONDARY Teachers  Focus on instructional strategies that focus on the "whole child."  Resources, tools, and best practices to deepen character development as well as SEL and mental wellness as an integral part of the climate and culture of classrooms and schools as a whole.

SJTHS (face-to-face)

Portable 110

Kelly Thigpen and Lindsey Page

12:30-3:30 (this is a 3-hour session)

Click to Register:  12:30pm MS/HS Intensive Reading Teachers (New Coordinator)

MS/HS Intensive Reading Teachers  Intensive reading small group instruction with Christina Flake from UFLI; all available IR teachers are invited 
Creekside High School (face-to-face)
Amanda Bergamasco

12:30-3:30 (this is a 3-hour session)

Click to Register: 12:30pm Differentiating time & activities in a Science Class

Differentiating your time and activities in a Science Classroom 

Participants will access a power point with audio for tips on how to plan and execute an effective science unit. Focus will be on planning with the end in mind, differentiating student activities, and creating assessments to monitor student learning.  A Zoom meeting link will be sent to registrants for a Q & A session during the time frame. Participants will submit a lesson plan for an upcoming unit for their exit ticket in order to receive credit. Facilitator will observe the lesson when possible.

Virtual via Schoology & ZOOM-

link will be sent to those who register in advance.
Marna Fox

12:30-3:30 (this is a 3-hour session)

Click to Register:  12:30pm Differentiating in Middle School (Mierzwinski/Grab)

Differentiating  in a Middle School Classroom Participants will learn how to plan strategies and activities that can be used to differentiate learning in a 45-minute class period.  Teachers will be given an opportunity to plan and create a resource to be used in their classroom.

TBD (face-to-face)

Facilitator(s) will reach out with actual location.

Stephanie Mierzwinski and John Grab

12:30-3:30 (this is a 3-hour session)

Click to Register:  12:30pm Middle School Art of ED Flex Curriculum (A.Demaio)

Middle School Art of Ed Flex Curriculum The focus of this session is MS Art of ED Work Session to dive deeper into the Art of ED Flex curriculum and information session for upcoming All County Art Show.  Teachers of MS Art will meet to engage in collaborative work centered on the four critical questions of a professional learning community to increase teacher capacity and student achievement.  Their goal for the semester will be to develop quality lesson that are highly engaging and efficacious.  The desired outcomes are as follows:  Teachers will 1) become further familiar with the newly developed year-at-a-glance and curriculum documents, 2) determine how they can better utilize curricular documents when planning for engaging instruction and quality assessments, and 3) identify desired outcomes for each monthly PLC session.

Patriot Oaks Academy (face-to-face)

Ashley Demaio and Gina Partos

12:30-3:30 (this is a 3-hour session)

Click to Register:  12:30pm HS 3D Art: Alginate/Plaster Molds (H.Smith)

High School 3-D Art:  Alginate / Plaster Molds The focus of this session will be HS 3D Art: alginate/plaster molds. This is open to MS and HS art teachers. Teachers of MS and HS Art will meet to engage in collaborative work centered on the four critical questions of a professional learning community to increase teacher capacity and student achievement.  Their goal for the semester will be to develop quality lesson that are highly engaging and efficacious.  The desired outcomes are as follows:  Teachers will 1) become further familiar with the newly developed year-at-a-glance and curriculum documents, 2) determine how they can better utilize curricular documents when planning for engaging instruction and quality assessments, and 3) identify desired outcomes for each monthly PLC session.
Nease High School (face-to-face)
Herrick Smith

12:30-3:30 (this is a 3-hour session)

Click to Register:  12:30pm High School Art of ED Flex Curriculum (M.Welch)

High School Art  of ED Work Session The focus of this HS Art of ED Work Session to dive deeper into the Art of ED Flex curriculum and information session for upcoming All County Art Show.  Teachers of HS Art will meet to engage in collaborative work centered on the four critical questions of a professional learning community to increase teacher capacity and student achievement.  Their goal for the semester will be to develop quality lesson that are highly engaging and efficacious.  The desired outcomes are as follows:  Teachers will 1) become further familiar with the newly developed year-at-a-glance and curriculum documents, 2) determine how they can better utilize curricular documents when planning for engaging instruction and quality assessments, and 3) identify desired outcomes for each monthly PLC session.
Nease High School (face-to-face)
Megan Welch

12:30-3:30 (this is a 3-hour session)

Click to Register:  12:30pm Middle School PE (B.Burgess)

Middle School PE Session The focus of this MS PE session is on analyzing semester at-a-glance essential standards and assessment blueprints. Teachers of MS PE will meet to engage in collaborative work centered on the four critical questions of a professional learning community to increase teacher capacity and student achievement.  Their goal for the semester will be to develop quality lesson that are highly engaging and efficacious.  The desired outcomes are as follows:  Teachers will 1) become further familiar with the newly developed year-at-a-glance and curriculum documents, 2) determine how they can better utilize curricular documents when planning for engaging instruction and quality assessments, and 3) identify desired outcomes for each monthly PLC session.

Pacetti Bay Middle School (face-to-face)

Brittney Burgess

12:30-3:30 (this is a 3-hour session)

Click to Register:  12:30pm MS/HS Drama Teacher Academy (K.Stone)

Middle/High School Drama Teacher Academy The focus of this MS/HS Theatre session is Drama Teacher academy curricular resource. Teachers of MS Drama will meet to engage in collaborative work centered on the four critical questions of a professional learning community to increase teacher capacity and student achievement.  Their goal for the semester will be to develop quality lesson that are highly engaging and efficacious.  The desired outcomes are as follows:  Teachers will 1) become further familiar with the newly developed year-at-a-glance and curriculum documents, 2) determine how they can better utilize curricular documents when planning for engaging instruction and quality assessments, and 3) identify desired outcomes for each monthly PLC session.

TBD (face-to-face)

Facilitator(s) will reach out with actual location.

Kendra Stone

12:30-3:30 (this is a 3-hour session)

Click to Register:  12:30pm MS band Mid-Year Course Review (A. Burk)

Middle School Band Session The focus of this MS Band session is mid-year course review. Teachers of MS Band will meet to engage in collaborative work centered on the four critical questions of a professional learning community to increase teacher capacity and student achievement.  Their goal for the semester will be to develop quality lesson that are highly engaging and efficacious.  The desired outcomes are as follows:  Teachers will 1) become further familiar with the newly developed year-at-a-glance and curriculum documents, 2) determine how they can better utilize curricular documents when planning for engaging instruction and quality assessments, and 3) identify desired outcomes for each monthly PLC session.
Liberty Pines Academy (face-to-face)
Andrew Burk

12:30-3:30 (this is a 3-hour session)

Click to Register:  12:30pm HS band Mid-Year Course Review (J. Duckett)

High School Band Session The focus of this HS Band session is mid-year course review. Teachers of MS Band will meet to engage in collaborative work centered on the four critical questions of a professional learning community to increase teacher capacity and student achievement.  Their goal for the semester will be to develop quality lesson that are highly engaging and efficacious.  The desired outcomes are as follows:  Teachers will 1) become further familiar with the newly developed year-at-a-glance and curriculum documents, 2) determine how they can better utilize curricular documents when planning for engaging instruction and quality assessments, and 3) identify desired outcomes for each monthly PLC session.
Bartram Trail High School (face-to-face)
Jason Duckett

12:30-3:30 (this is a 3-hour session)

Click to Register:  12:30pm High School HOPE (M. Bowers)

High School HOPE Session The focus of this HOPE session is mid-year course review. Teachers of  HOPE will meet to engage in collaborative work centered on the four critical questions of a professional learning community to increase teacher capacity and student achievement.  Their goal for the semester will be to develop quality lesson that are highly engaging and efficacious.  The desired outcomes are as follows:  Teachers will 1) become further familiar with the newly developed year-at-a-glance and curriculum documents, 2) determine how they can better utilize curricular documents when planning for engaging instruction and quality assessments, and 3) identify desired outcomes for each monthly PLC session.
Creekside High School (face-to-face)
Megan Bowers

1:00-2:30 (this is a 1.5-hour session and will earn 1 inservice credit)

Click to Register:  1pm DiMartino–McGrawHill StudySync Textbook Training Sem 2

McGraw-Hill Textbook Session

The participants will revisit the textbook basics with perspective gained from using the resources 1st semester and go deeper into more nuanced elements of the book to broaden and solidify its use in the classroom for all teachers. Learning will be measured by completing an exit quiz.

Virtual

Jay DiMartino

1:30-3:30 (this is a 1.5-hour learning session with .5 hour reflection survey)

Click to Register: 1:30Increasing Student Engagement & Success in CTE Courses

Increasing Student Engagement and Success in CTE Courses Participants will receive an overview of various strategies they can utilize in their classrooms to increase student engagement and successful outcomes. These include utilizing student feedback to improve their practices, adapting Kagan Strategies to fit their courses, vocabulary strategies for all learners, and increasing student discourse.  (Middle School CTE Teachers)

Virtual –  https://sjcsd-us.zoom.us/j/96365849729?pwd=akNOL29NQjduMEhEcHUwRE9LVmFkQT09

Stephanie Finley

2:00-3:30 (this is a 1.5-hour learning session with .5 hour reflection survey)

Click to Register: 2:00p PLCs:Bldg A Collaborative Culture (Richars/Cornell)

PLC-Digging Deeper:  Building A Collaborative Culture; the Value of Collaborating

Experienced SJCSD teachers representing the scope of the District will provide to you the actual framework of what a Professional Learning Community is meant to be and how teams are meant to function. (If your team spends its time just looking at test scores- then you need this session!)

South Woods Elementary  (face-to-face)
Kelly Richars and Keiysha Cornell