Social-emotional learning (SEL), as defined by the Collaborative for Academic, Social, and Emotional Learning (CASEL) is "the process through which children and adults acquire and effectively apply the knowledge, attitudes, and skills necessary to understand and manage emotions, set and achieve positive goals, feel and show empathy for others, establish and maintain positive relationships, and make responsible decisions."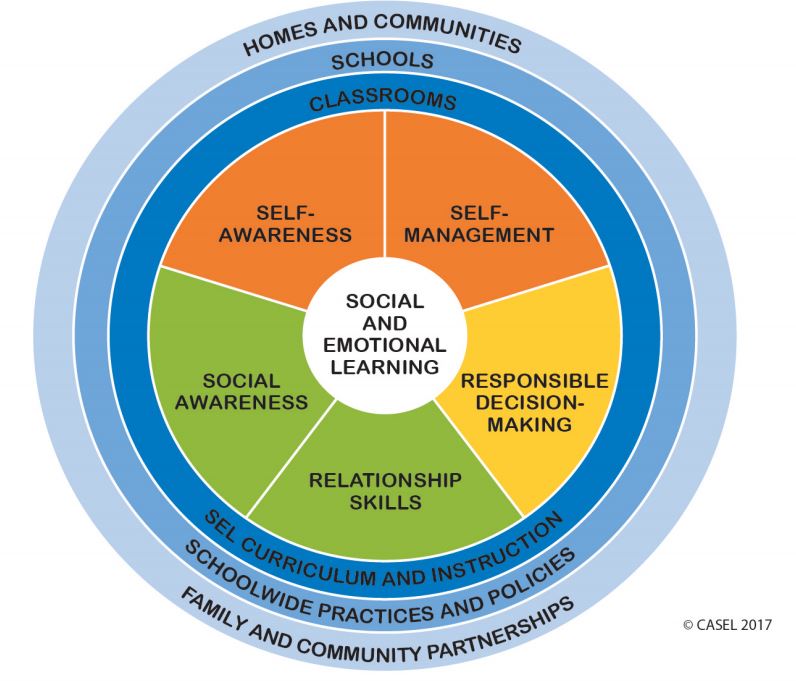 Sanford Harmony App – If your school is using Sanford Harmony to teach SEL skills in grades K-6, be sure to download the app to continue the learning at home.
A Parent Toolkit for Social & Emotional Development – Resources for helping children with self-awareness, self-management, social awareness, relationships & responsible decision-making
Books for Social & Emotional Learning
Unselfie: Why Empathetic Kids Succeed in Our All-About-Me-World
SEL Summer Engagement
Social emotional skills, like all skills, need to be practiced to maintain proficiency. Use the resources on the side of this page to keep your student engaged with social emotional activities during the summer.