St. Johns County School District Head Start
receives THE PLAYERS Championship Grant,
to be delivered during THE PLAYERS "Giving Back Week,"
will help renovate The Webster School Head Start Playground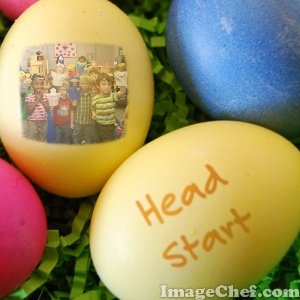 November 10, 2008, (St. Augustine, Fla.) – More than 100 Head Start and ESE students at The Webster School will have a new playground , thanks in part to a grant to The St. Johns County School District Head Start Program from THE PLAYERS Championship. As part of THE PLAYERS "Giving Back Week," the tournament's past chairmen – the Red Coats – will deliver the funding on Monday, Nov. 17, to The SJCSD Head Start Program and 15 other First Coast charities during their "Red Coat Ride Out."
Specifically, THE PLAYERS grant will go toward replacing the main playground structure and underlying fall area on The Webster Head Start and Exceptional Student Services (ESE) playground. The original play structure, in need of replacement, had been removed over the summer, but there were no funds in the Head Start budget to replace the play structure at this time.
The "Red Coat Ride Out" will arrive at The Webster School located on 420 North Orange Street on Nov. 17 at approximately 10:00 a.m. to announce and present the grant. School Board Member Bev Slough, Assistant Superintendent Martha Mickler, Director of Student Services Sallyanne Smith, Director of Community Relations Margie Davidson, Webster Principal George Leidigh, Webster Assistant Principal Esther Seward, Head Start Director Mary Ann Holanchock, and Head Start Management Team Lisa Studivant, Kellea Snyder, Jan Caban, and Laurie Jones will be on hand to represent the St. Johns County School District Head Start Program.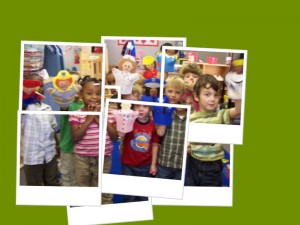 "The St. Johns County School District Head Start Program appreciates the support of the community that gives to THE PLAYERS Championship through ticket sales and volunteering, which makes this contribution possible," said Mary Ann Holanchock, Head Start Director. "This grant will allow Head Start and Exceptional Student Services to provide a safe and developmentally appropriate outdoor play area for our students to learn and play together at The Webster School."
The SJCSD Head Start Program serves 135 low-income three and four year olds. Head Start classrooms are located at Crookshank Elementary School and the Webster School in St. Johns County. The SJCSD Head Start Program includes comprehensive child development services, parent involvement, and strong community partnerships. In addition to providing a quality early childhood education for each child in the schools, other comprehensive child development services include health, mental health, dental, and nutritional services. The parent involvement component includes classroom participation, parent education, participation in program governance, and development of personal goal setting to foster family self-sufficiency. Head Start works closely with many community agencies to provide a collaborative support system for Head Start families. The Head Start enrollment office is located at The Webster School. For more information on the SJCSD Head Start Program please call 547-4896.
About THE PLAYERS and charity:
THE PLAYERS Championship contributes to a diverse group of charities throughout Northeast Florida, living by the PGA TOUR's mission to give back to the communities in which it plays. Since 1977, when THE PLAYERS moved to Ponte Vedra, more than $28 million has been contributed to Northeast Florida charities, ranging from health care to youth and education to human services. This effort continues to prove that golf is the official sport of giving back. PricewaterhouseCoopers, JELD-WEN and UBS are the exclusive Proud Partners of THE PLAYERS. For more information, visit www.PGATOUR.com/THEPLAYERS.
Organization Contact: Name, Number, email address
THE PLAYERS contact: Laura Hill, 904-273-7655, [email protected]