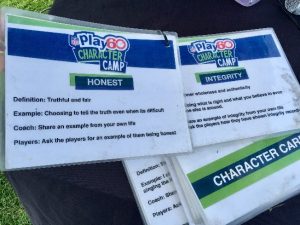 Federal Programs is excited to have two new traveling ESOL teachers this year who will coach teachers, counselors and work with the students in small groups to help meet their needs. The district continues to offer Rosetta Stone for beginners while supplementing with an innovative language and literacy software called Imagine Learning with instruction focusing on building academic vocabulary.
This software provides one-on-one tutorials and detailed reports to help general education teachers utilize as grades. Also, the Federal Programs Department is again collaborating with Flagler College and the Collaborative Online Mentoring Program for English Learners (COMPEL) Program where we connect one of our ELLs to an education intern as they share in an online lesson via Zoom.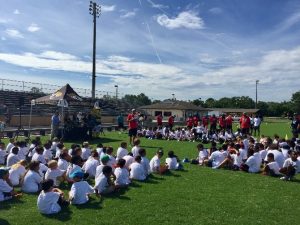 Federal Programs was also thrilled to be a part of promoting a first-ever Hispanic Character Camp this past July sponsored by the Jacksonville Jaguars. Students from three counties gathered and shared in football-oriented activities, learned about CHARACTER COUNTS!, met football players, received a t-shirt, lunch and two tickets to a Jaguars pre-season game. All had fun, and it was definitely an experience to remember.
Save