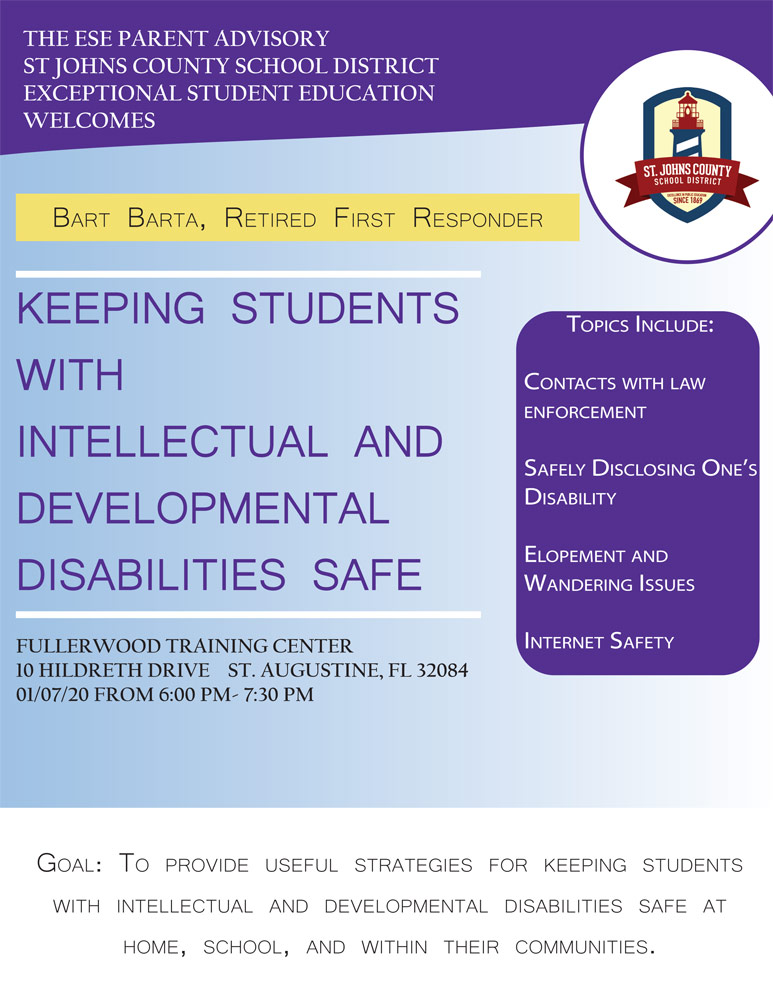 On January 7th from 6:00pm to 7:30pm, the ESE Parent Advisory will welcome retired first responder Bart Barta for a discussion titled "Keeping Students with Intellectual and Developmental Disabilities Safe."
The discussion will be held at the Fullerwood Training Center located at 10 Hildreth Drive, St. Augustine, FL 32084.
The goal of the presentation is to provide useful strategies for keeping students with intellectual and developmental disabilities safe at home, school, and within their communities.
Thank you to the Allen D. Nease High School Communications Academy for designing the flyer for this event!