"Stress Management for Caregivers of Students with Disabilities" on December 3rd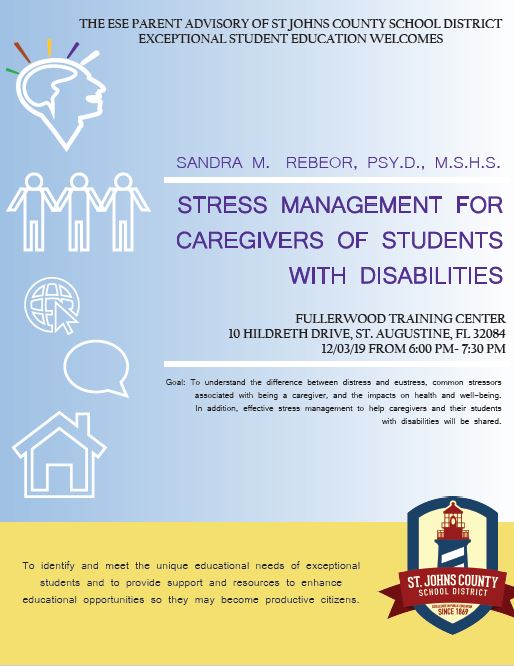 On December 3 from 6:00pm to 7:30pm, the ESE Parent Advisory will welcome Sandra M. Rebeor, PSY.D., M.S.H.S., for a discussion titled "Stress Management for Caregivers of Students with Disabilities."
The discussion will be held at the Fullerwood Training Center located at 10 Hildreth Drive, St. Augustine, FL 32084.
The goal of the presentation is to understand the difference between distress and eustress, common stressors associated with being a caregiver, and the impacts on health and well-being. In addition, effective stress management to help caregivers and their students with disabilities will be shared.
Thank you to the Allen D. Nease High School Communications Academy for designing the flyer for this event!