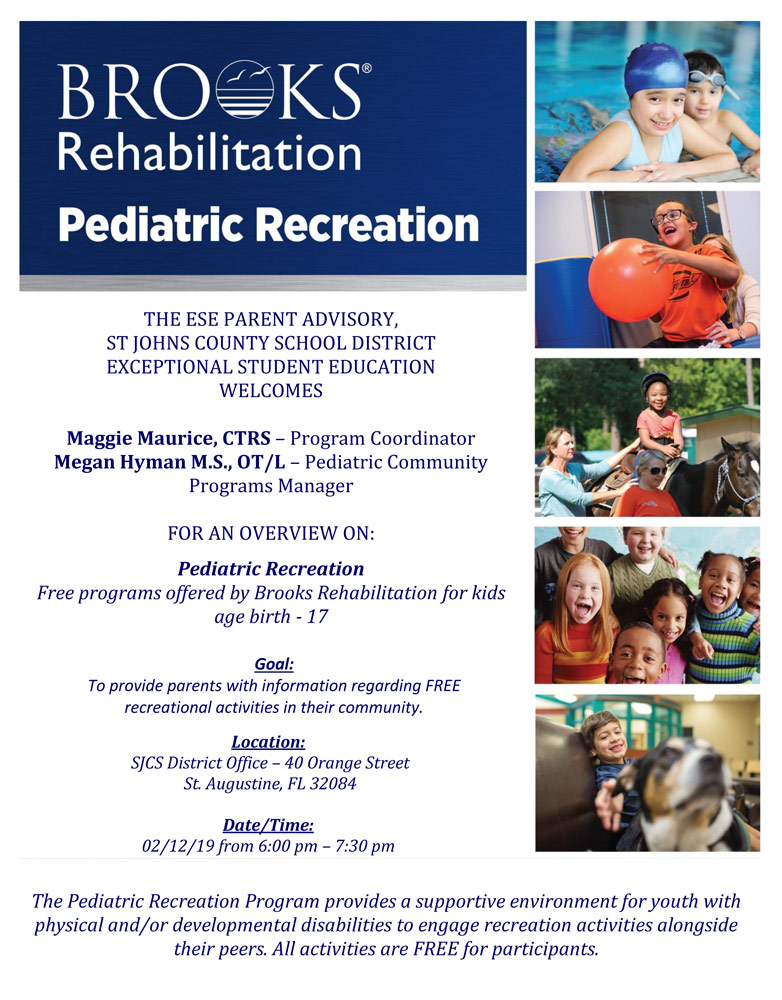 On February 12 from 6:00pm to 7:30pm, the ESE Parent Advisory of St. Johns County School District Exceptional Student Education will welcome Maggie Maurice, CTRS, and Megan Hyman M.S., OT/L of Brooks Rehabilitation to provide an overview of the free programs offered by Brooks Rehabilitation for kids from birth to 17 years old.
The Pediatric Recreation Program provides a supportive environment for youth with physical and/or developmental disabilities to engage recreation activities alongside their peers. All activities are FREE for participants.
The presentation will be given at the School Board Office located at 40 Orange Street in St. Augustine, FL.