Creekside High School Academy of Engineering and Environmental Sciences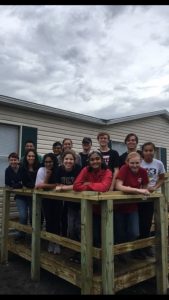 Mr. Davenport and his engineering students teamed up with the St. Johns Housing Partnership to construct a wheelchair ramp for a family in St. Augustine. More than a dozen students dedicated their Saturday afternoon for the cause, which was a meaningful way for students to fine-tune their design and engineering skills while giving back to the community.
---
St. Augustine High School St. Johns County Aerospace Academy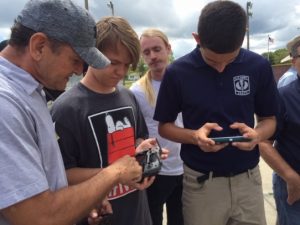 Captain David Thompson, FAA safety inspector, visited the Aerospace Academy at St. Augustine High School for a UAV discussion and demonstration. The Academy operates drones in Area 17, an approved UAV airspace.
---
Nease High School Stellar Academy of Engineering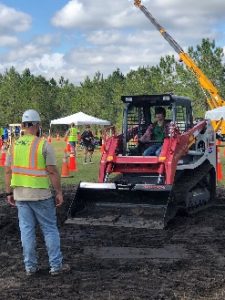 Students recently attended Construction and Career Days of Northeast Florida at the Jacksonville Equestrian Center. It included more than 80 businesses offering hands-on exhibits, trade show booths, lessons on large-scale construction equipment, and opportunities for students to interact with professionals in the fields of Construction and Engineering.